When horses bathed in the sea at Southsea | Nostalgia
We go back to 1910 again today for another clutch of old but endlessly fascinating pictures of Portsmouth plucked from the archives.
Wednesday, 5th January 2022, 6:07 pm
Updated
Wednesday, 5th January 2022, 6:10 pm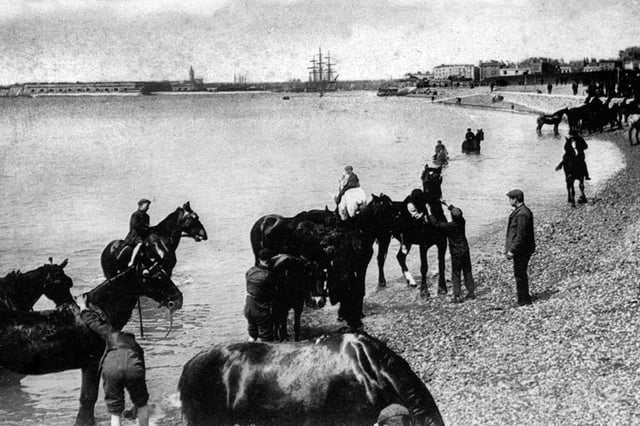 A morning dip on Southsea beach, circa 1910..
They were days when two of the town's (Portsmouth was still a town then) major shopping streets – Palmerston Road and Fratton Road – were in their prime.
A message from the editor, Mark Waldron.
Officers' Quarters, Royal Naval Barracks, Portsea c 1910. Picture: Gale & Polden.
The Hippodrome music hall in Commercial Road, Portsmouth (now Guildhall Walk) about 1910.
Palmerston Road, Southsea,1910.
The Co-op, Fratton Road, about 1910.