Adopt South launches search for 'compassionate parents' to give two 'lovely' girls, aged five and six, a loving home
A Hampshire adoption service is looking to home two 'lovely' little girls who had difficult starts in life.
Watch more of our videos on Shots! 
and live on Freeview channel 276
Visit Shots! now
Ashley, six, and Layla, five – whose names have been anonymised for their protection – cannot live with their birth families and have been waiting for some time to be adopted.
Ashley is described as an 'affectionate' child who enjoys time at the park, arts and crafts and playing with friends at school while Layla is 'a very active five-year-old girl who always likes to be busy.'
Their backgrounds have left the girls struggling to trust and understand relationships with adults, according to Adopt South. The pair, who are not related, therefore need parents with empathy and a caring approach to meet their needs. Both Ashley and Layla have additional needs.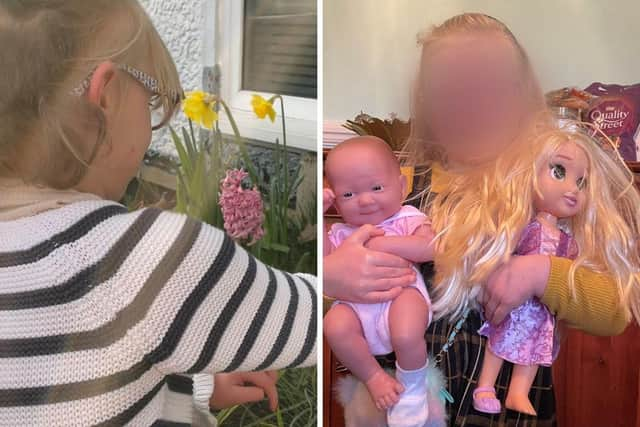 Adopt South, the partnership Regional Adoption Agency for Hampshire, Isle of Wight, Portsmouth, and Southampton local authorities, is now reaching out to find two separate forever families for the girls.
Head of Adopt South Rachel Reynolds said: 'We are raising awareness to find forever homes for Ashley and Layla. They are lovely little girls who deserve compassionate parents who have time to listen to them and understand how to make them feel content and happy.
'Even though they have very different personalities and developmental needs, there is a common thread for both girls. They both need to grow and flourish in forever homes, where they feel there is time for them to be understood and a pace of life which will help them to thrive and develop. They both need parents who will be sympathetic and adaptable in their thinking to meet their needs.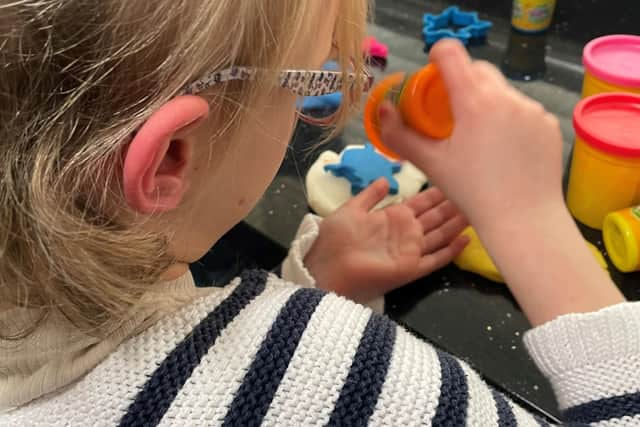 'Anyone can speak to us about Ashley and Layla. You can call us or complete our online form and we will call you back at a time that suits you. We only take a name and contact details during initial conversations with people, because we understand there are many factors to consider when adopting a child and embracing their story.'
Adopt South is now searching for suitable adoptive parents, who might have experience of working with, or caring for, children with additional needs, or a strong support network such as family, friends, community or faith groups.
Ashley likes new experiences and will try her best to learn new skills. She needs lots of adult interaction and encouragement, as she can find it difficult at times to concentrate on her own. Sometimes when she gets upset or frustrated, she may act younger than her years as she doesn't always understand how to control her feelings. Ashley also loves to be cuddled and enjoys a little time watching TV or using her tablet before she gets ready to settle down for bedtime.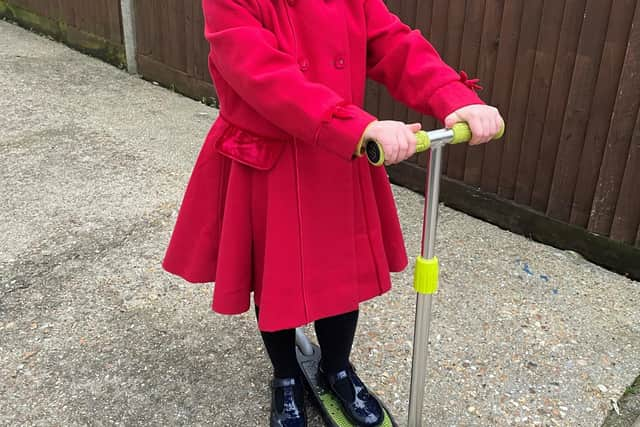 Layla is confident and thrives when she has adult attention; she can be great fun and enjoys singing and entertaining people to make them laugh. She has partial hearing and wears pink sparkly hearing aids in both ears. At times, she needs support so she can concentrate on activities or learning.
If you would like to know more about Ashley, Layla or about adoption, contact Adopt South by calling 0300 3000 011 or visiting their Facebook page.