Environmental makeover for garden which holds so many happy memories
The garden at Milldam House, Portsmouth's register office, is being given an environmental makeover with a host of new additions to encourage biodiversity.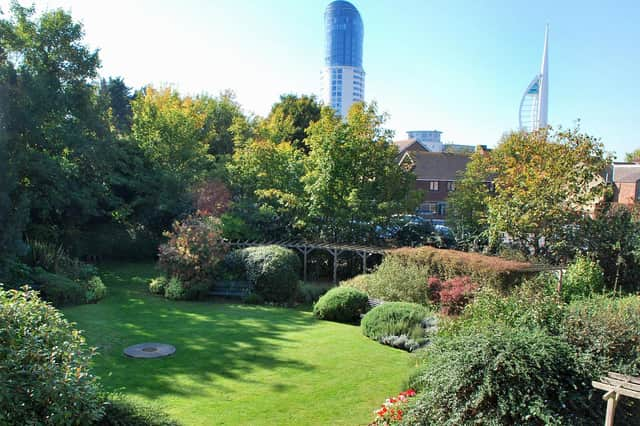 Portsmouth City Council will be introducing new bee, bug and butterfly friendly planting, bat boxes and bug hotels will encourage more wildlife in the garden which is the backdrop to many happy wedding photographs.
New fencing and a pergola have also been installed.
Part of a former army barracks built in the 1840s, Milldam House on Burnaby Road was bought in the 1970s by Portsmouth City Council.
As the register office, Milldam House is the place where all births, deaths and marriages in the city are recorded.
The building is also used to hold marriage and civil partnership ceremonies as well as citizenship, naming and vow renewal ceremonies.
Councillor Lee Hunt, Cabinet Member for Resources at Portsmouth City Council, said: "Milldam House is a special building in the city and one that holds fond memories for so many people.
"Increasing biodiversity is important to the city and these updates to the garden will make sure it continues to provide a beautiful backdrop and calm green space for those visiting the register office to mark significant moments."
For more information about Milldam House and the services and ceremonies it can offer, visit www.portsmouth.gov.uk/register or email [email protected]