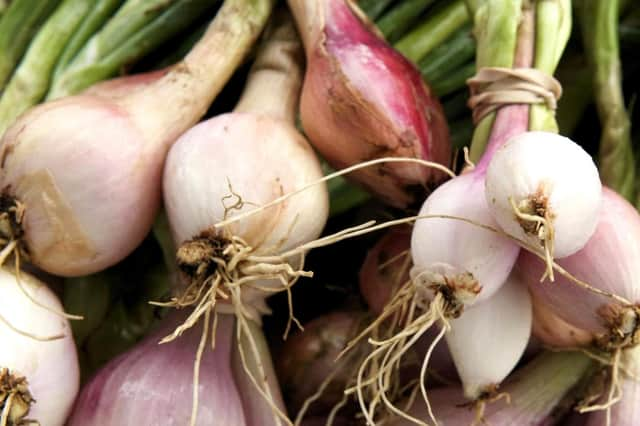 Shallots, successfully grown for the first time.
Q: My dad was a marvellous gardener and we have found a plastic tub with a label marked 'FBB'. Do you know what this could be? DM, Milton.
A: Thank you for the sample. I knew exactly what is was when I smelt it! It is fish blood and bone fertiliser. This can be used anywhere, preferably in April. Just a handful over a square yard, fork in and water if dry.
Q: There is a very small patch of this weed, which looks like baby conifers, in my friend's garden. I have told her to dig it out as I think it is very invasive. Would a weedkiller kill it? BM, Purbrook.
A: I think this is the worst weed ever. It is called horse tail. It is best to dig it out making sure all the fine roots are removed and taken out of the garden, and burned if possible. Never leave it on the ground as the seeds will be dispersed. I have tried lots of different weedkillers... with no success.
Q: I am new to gardening. My shallots are a golden brown. Are they ready to harvest? I hope so! SL, Cosham
A: Yes, that hot sun we had – remember it?! – was just what they needed. Congratulations on your first crop, well done.
• Got a question for Brian? Click here and fire away.