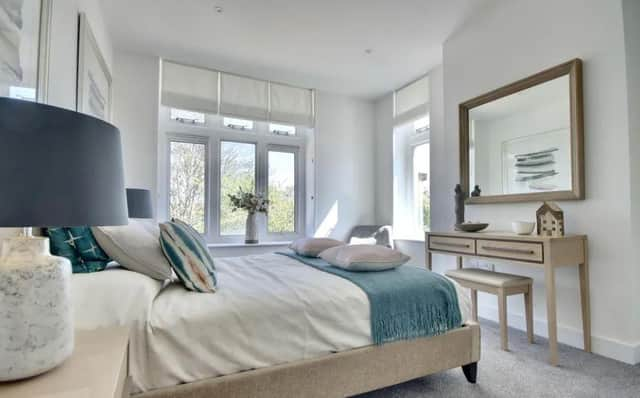 One of the bedrooms in the new apartments at the former Kingston Prison
Whether you're thinking of moving or altering and updating your present home, there are ideas and inspiration for you.
We feature interesting and unusual properties on the market in the Portsmouth area, plus offer suggestions on how you can make the most of your existing space.
In the second issue we show you around a 19th century pub that has been converted into a harbourside home in Old Portsmouth.
There's also a fascinating look inside the former Kingston Prison to see how it's been transformed into stylish apartments.
We also feature a beautifully-renovated Cosham terrace and focus on Southsea and some of the properties for sale in this popular part of the city with its own distinct vibe.
We take a look at six homes available for under £300,000 and show you how to be more sustainable in the choices you make around your home.
In the gardening section there's advice on creating a hedge to provide a haven for wildlife.
Finally, if you're looking for a new-build we put the focus on developments in town and country.
We're delighted to announce that we have Fareham firm Giganet on board as sponsor of Home.
The company is at the forefront of high speed broadband installation that will transform our digital experience - from home working to gaming and streaming.
Giganet is connecting Portsmouth to the fastest broadband, with speeds up to 900Mb/s. Giganet's Chief Customer Officer Rob Baynes says: 'We're so pleased to be connecting Pompey to full fibre broadband, which is so much faster and more reliable than what was available before.
'The feedback we've had from local customers has been fantastic and we're pleased to be the only provider offering one-month contracts and the best value in the city.'
Home also has the support of the Portsmouth Property Association. The PPA will be contributing a monthly column that offers expert insight into the local housing market.
We hope you enjoy reading Home - every Friday in The News or here at www.portsmouth.co.uk.
To read the second issue of Home, click here