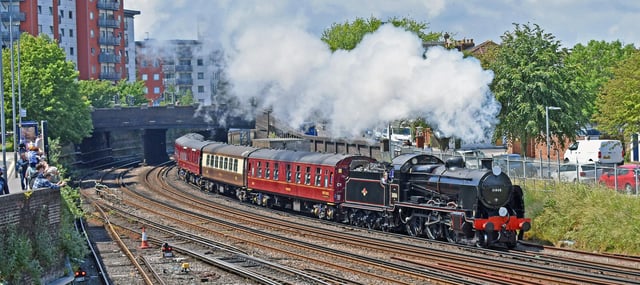 Steam special. 31806 `U` class Maunsell loco hauls the Father`s Day excursion to Brockenhurst and return, seen approaching Fratton Station on Sunday 20th June. This lovely shot taken by Graham Stevens
18 photos of steam trains captured near Portsmouth this week
The last few days have see some great steam trains arrive at our stations.
Tuesday, 22nd June 2021, 4:44 pm
Perhaps you were on one of the trains, were out there taking images or saw them pass through? Here are some of the best images sent in to us at The News for you to enjoy.