Two men jailed in Portsmouth for "sophisticated" money laundering fraud which "maliciously" scammed victims
Police have brought down a "sophisticated" and "incredibly complex" money laundering operation as two men were jailed in Portsmouth.
Watch more of our videos on Shots! 
and live on Freeview channel 276
Visit Shots! now
Samuel Bryant and Gary Taylor were both been put behind bars for their part in the fraud which sapped roughly £200,000 from victims. They were sentenced at Portsmouth Crown Court yesterday.
Offenders Tyrone Christie, Rachel Stephanie Herd and Fabian Nathaniel Thomas also played a part in the scheme which "maliciously" targeted victims. Court heard Bryant and Christie were the main instigators. The cyber-enabled payment diversion fraud, investigated by Hampshire & Isle of Wight Constabulary's Economic Crime Unit (ECU), occurred between February and April 2017.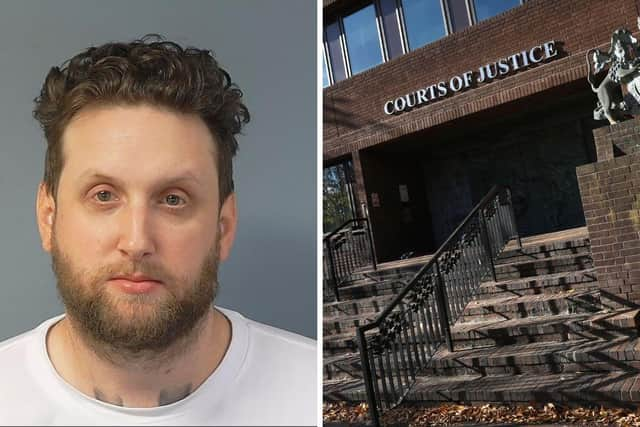 Email accounts of victims in North Yorkshire and London were compromised and money transfers – including the funds from the sale of a house on one occasion – were intercepted and diverted to the fraudsters bank accounts. Stolen cash was transferred through various accounts and large sums were spent or withdrawn from banks and at a London Casino.
The investigation was launched in May 2018 and officers were lead to the home of Christie, also known as Tyrone Trim, 49, of Riverside Drive, Mitcham, Surrey. The address was searched under warrant and a computer was seized.
Documents were unearthed on the device which described a "money-mule" network, including invoices, letters and other files in the names of individuals involved in both frauds. Christie was also linked to suspicious banking activity which saw large transfers and withdrawals of cash dating back to 2016 – before the fraud.
After payment activities were tracked, multiple people were arrested and charged. Christie and Taylor, 58, of Manor Road, South Norwood, were found guilty at Portsmouth Crown Court on May 3 – after the trial started on April 17.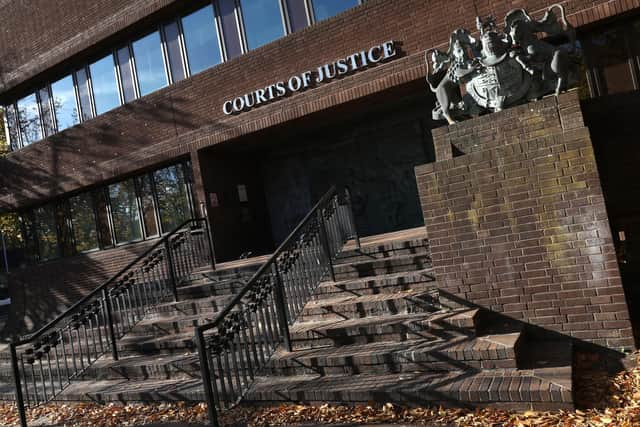 Christie was found guilty of entering into or becoming concerned in a money laundering arrangement between July 13, 2016, and July 25, 2017. Taylor, also known as Gareth Amaru Williams, was found guilty of one count of entering into or becoming concerned in a money laundering arrangement between April 3, 2017, and June 2, 2017, and one count of concealing, converting, disguising, or removing £100,134 of criminal property between April 10, 2017, and April 19, 2017.
Three other offenders pleaded guilty to offences. Bryant, 34, previously of Cornflower Way, Melksham, pleaded guilty to concealing, disguising, converting, transferring or removing £70,023 of criminal property between January 1, 2017, and May 9, 2018.
Herd, 54, of Arctic Road, Cowes, Isle of Wight, pleaded guilty to concealing, converting, disguising, or removing £111,339.60 of criminal property in the same period. Thomas, 32, of Ashley Road, Bristol, pleaded guilty to concealing, converting, disguising, or removing £20,000 of criminal property in the same timeframe.
Court heard that Christie and Bryant were key players in the fraud, with Bryant having an operational role. Taylor also held a significant role, court heard. Bryant, Taylor, Herd and Thomas all appeared for sentencing.
Bryant has been jailed for 28 months, with Taylor behind bars for 20 months. Herd was given 12 months suspended for 2 years, a community order, and ordered to complete 15 rehabilitation days.
Thomas was handed four months suspended for 18 months, and ordered to complete 25 rehabilitation days and 100 hours unpaid work. Christie is scheduled to be sentenced on January 31, 2024.
Police Staff Investigator Daniel Culling lead the investigation. He said: "The offenders in this case were part of a sophisticated operation which saw large sums of money fraudulently and maliciously taken from victims, before being laundered, transferred and concealed.
"The court found that among those convicted and sentenced today were the key players in the laundering arm of this operation. Investigations into these types of offences are incredibly complex, but through dedicated police enquiries, which were supported by diligent banking staff raising suspicions to police, this criminal operation was successfully dismantled.
"The initial fraud was facilitated through the infiltration of victims' email accounts, before money from financial transactions was diverted into criminal bank accounts. I hope that cases such as these help raise awareness of the risks we all face online, act as a reminder to be wary of suspicious emails and encourage people to only open emails from people they trust."