Questions raised of Portsmouth's involvement in D-Day 80th anniversary with Normandy hosting ceremony
Commemorations will take place in Normandy to honour the 80th anniversary of the D-Day landings – leaving questions of what Portsmouth's involvement will be
Watch more of our videos on Shots! 
and live on Freeview channel 276
Visit Shots! now
A ceremony will be held at the newly completed British Normandy Memorial at Ver-sur-Mer in France for the first time on June 6, 2024. Official commemorations will also take place at Bayeux Cathedral and at the Commonwealth War Graves Commission's Bayeux War Cemetery in the region.
Defence secretary Grant Shapps said: "The story of D-Day reminds us of the tragic price paid to free western Europe from tyranny. We will do all we can to remember those who died and thank those who served in the defence of freedom 80 years ago.
"Our Armed Forces are inspired by the legacy of the greatest generation and will lead the nation in commemorating their bravery next year." The Ministry of Defence (MoD) said commemorative events will be held across the UK for veterans who cannot make it to France, but a list of hosting cities has yet to be released.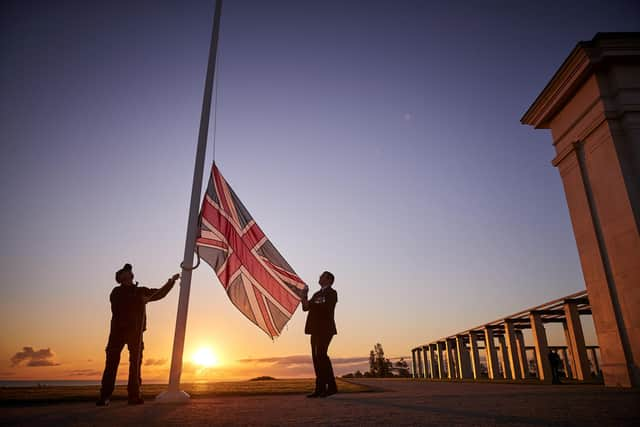 Stephen Morgan, Labour MP for Portsmouth South, has called on the government to not forget about the city and use it for ceremonies. The MoD said further details of the commemorations across the UK will be released next year.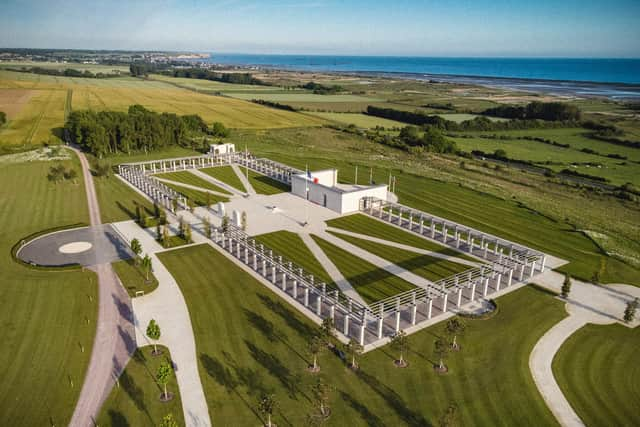 The MoD is encouraging Second World War veterans to register with the Royal British Legion (RBL) to attend the events in France. RBL director of remembrance, Philippa Rawlinson, said: "Nearly 80 years ago, over 160,000 Allied troops landed on the beaches of Normandy to fight for the freedoms we enjoy today.
"It's vital we honour and remember the service and sacrifice of these brave men, so we encourage D-Day veterans, families and carers who wish to be involved in next year's commemorations, to come forward and contact the Royal British Legion."
General Lord Dannatt, chairman of trustees for the Normandy Memorial Trust, added: "The 80th anniversary of the D-Day landings will be a significant moment for the nation, a reminder of the United Kingdom's vital role in re-establishing western Europe's freedoms, a reminder too that tyranny must always be challenged.
"The British Normandy Memorial is proud to be the setting for the British national commemoration. On June 6 next year we will remember those who gave their lives in the summer of 1944 in the cause of freedom and welcome, with profound gratitude, some of the last, indefatigable members of that remarkable wartime generation."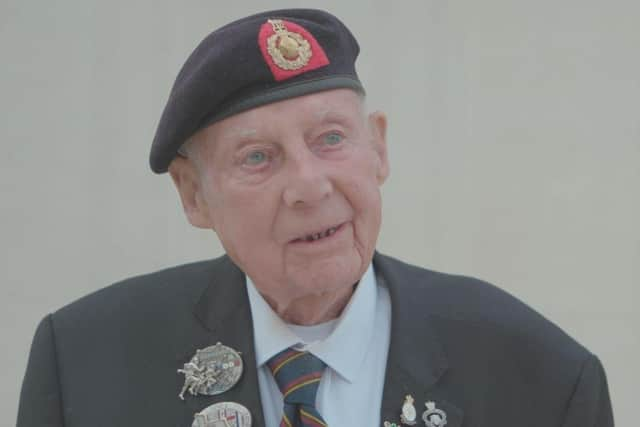 The British Normandy Memorial was partially funded by the UK government and was inaugurated by French president Emmanuel Macron, and then prime minister Theresa May, during the 75th anniversary commemorations in 2019. It officially opened two years ago in 2021.
Jack Quinn CDS Leg d'Hon, a 98-year-old D-Day veteran who served as a coxwain of a Royal Marines landing craft overnight on June 5, 1944, said: "As veteran ambassador for the British Normandy Memorial, and having visited the memorial several times, I am delighted that we will finally be able to remember all our fallen comrades of the Normandy campaign in this very unique and poignant setting for the first time on a major D-Day anniversary."