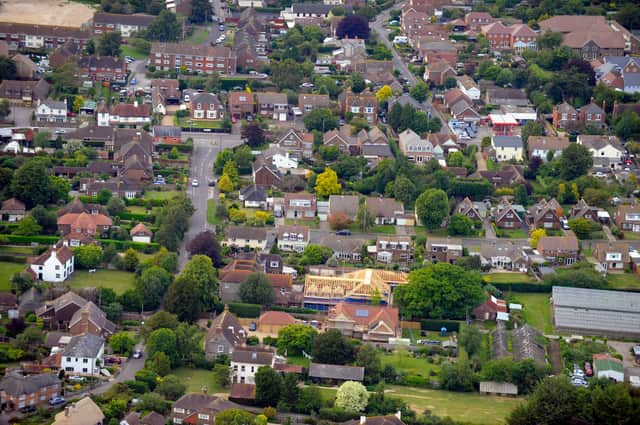 Aerial view of Havant Road, Emsworth. Picture: Allan Hutchings
Two people were hurt in the incident, which took place this morning on the busy eastbound carriageway of Havant Road in Emsworth.
This incident involved a black BMW, a white Fiat 500 Sport, a white Ford Fiesta and a silver Ford Focus.
The two occupants of the Ford Focus had left the scene by the time officers arrived.
Fire crews from Havant attended at 09:09, along with two station managers.
One person involved in the collision was 'walking wounded', meaning that they had left their vehicle but was injured.
Another was what the fire service called 'medically trapped', meaning that they were caught in the vehicle due to their injuries and not because of damage to the vehicle.
Fire crews used a process known as "tunnelling" to take them out safely.
Police after receiving a call at 09:07, were also in attendance on the roads for traffic management.
The driver of the BMW and the driver of the Fiat 500 Sport, both women in their 20s, reported minor injuries.
One of the injured people had hurt their right leg but did not need much medical attention.
The other person was taken in the ambulance to be treated for a suspected spine injury as their vehicle had been hit from behind.
South Central Ambulance Service assisted at the scene, taking the driver of the BMW to Queen Alexandra Hospital.
The incident is currently under investigation by Hampshire Constabulary.