Portsmouth Palestine solidarity ceasefire march to be held in Victoria Park this weekend
Protesters calling for an immediate ceasefire in the ongoing Israel–Gaza war will march in Portsmouth again this weekend.
Watch more of our videos on Shots! 
and live on Freeview channel 276
Visit Shots! now
It follows weeks of mass protests across the UK – including in Portsmouth – notably in London which saw hundreds of thousands rally for Gaza on Friday, November 10.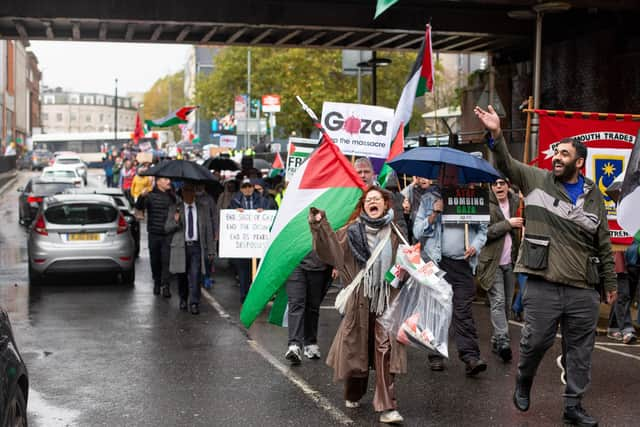 Alan Burgess, from the PSDPSC said: "At the time of writing these words the death toll in Gaza climbs to 11,320, including 4,650 children. Who knows where the numbers land by the time you read this. As Palestinian doctors set up press conferences in the street outside their Al Shifa hospital, they talked of evacuating an entire major hospital with 22 intensive care patients.
"This is not a tsunami. This is not an earthquake, or any other natural disaster beyond the capacity of humans. This is caused by humans.
"We may feel overwhelmed by the enormity of this situation. However there is something that you can do. Protest. Stand proud and declare this barbaric atrocity is not in my name" said
The Palestine Solidarity Campaign nationally has decided to alternate its marches in the capital with marches in provincial cities and towns to ensure maximum turnout for each.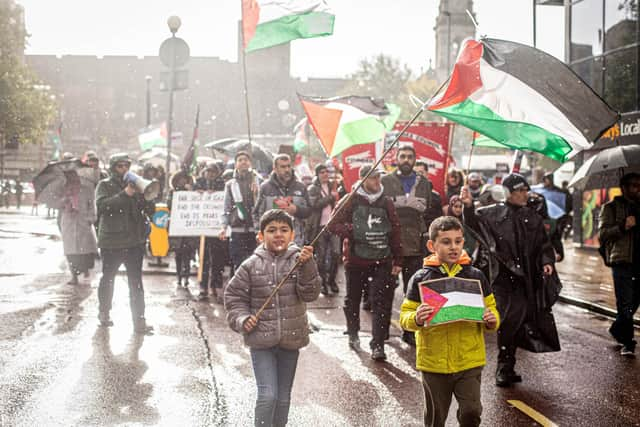 Jon Woods, chair of Portsmouth Trade Union Council and of Portsmouth City UNISON added: "We saw 800,000 to 1 million people on the streets of London last week demanding a ceasefire. This is part of global mass movement for peace and a just settlement for Palestine.
"The UK government is supporting the onslaught on Gaza. Rishi Sunak has blood on his hands. The march on Saturday is one of many across the UK and around the world. We will keep marching and protesting until the killing and bombing stops."
Speaking to The News previously, Jon compared the national movement, in scale, to the anti-war protests ahead of the Iraq War 20 years ago - in which he also took part.
Thousands of civilians have been killed since the conflict began on October 7 when Hamas launched an attack on Israel.