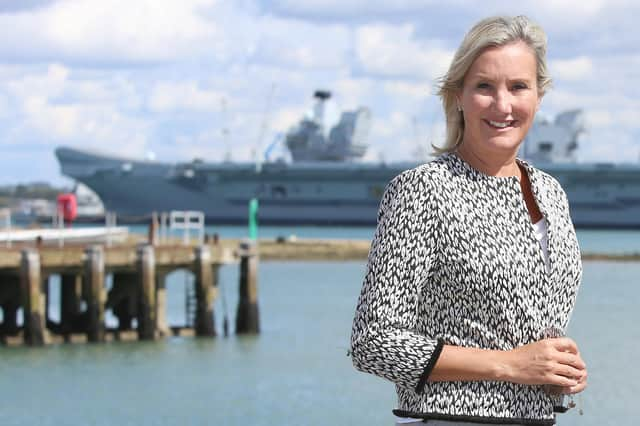 Gosport MP, Caroline Dinenage Photography By Habibur Rahman
At the time of writing, almost 11 million people have received the first dose of their vaccine. Messages have been flooding into my inbox of positive stories about how our older residents and the most vulnerable have received their jab.
This news is a testament to the efforts of so many. For example, Kate Bingham and her team of private sector experts and civil servants who, last summer, were signing deals with pharmaceutical companies for vaccine supplies months before our EU neighbours. Nadhim Zahawi, the government minister tasked with overseeing the vaccine rollout. The fantastic local health heroes, medical professionals, emergency workers and volunteers who are working at impressive speed. This will help deliver some kind of normal life soon and I, for one, can't wait! We should have more of an idea of the roadmap for this when the government reviews restrictions in a couple of weeks.
In the meantime, the situation in hospitals like QA face is stark. We must continue to help our local health heroes by staying home, protecting the NHS and saving lives.
Not only does February bring brighter days and lighter evenings, but also an opportunity to celebrate our local apprentices. This week is National Apprenticeship Week and I reached out to local apprentices and providers to hear about their experiences of the past year and how they've developed.
It's inspiring to hear how our apprentices, in their typical resilient spirit, have looked to turn this challenge into opportunity. Every day this week my Facebook and Instagram will be taken over by our local stars of NAW21 who are going to share their experiences and what they've gained. It is imperative that we continue to equip the next generation with the skills and confidence to make their mark as we look to recover from COVID-19. Our apprentices will be fundamental to our revival and re-growth. They will help us build back better.