Bill Bailey's Australian Adventure review: Comic Bill's picturesque trip down under is weird, but not quite wonderful
Anyone who's been to Australia will tell you that it's a bit of a weird place – whimsical, possibly. Eccentric, definitely – which makes Bill Bailey the perfect guide to the place.
Watch more of our videos on Shots! 
and live on Freeview channel 276
Visit Shots! now
And Bill Bailey's Australian Adventure (Channel 4, Sun, 9pm) should have been the perfect showcase for the balding, bearded comedian's nerdish, surrealistic flights of fancy and delight in the oddball.
"It's a land giants, of alien landscapes," burbles Bill, "and a bunch of characters you won't find anywhere on earth."
His adventure is limited to Western Australia (WA), but calling it limited sounds a bit absurd when you hear the facts with which Bill regularly intersperses the drone shots of beautiful white sand beaches or towering forests.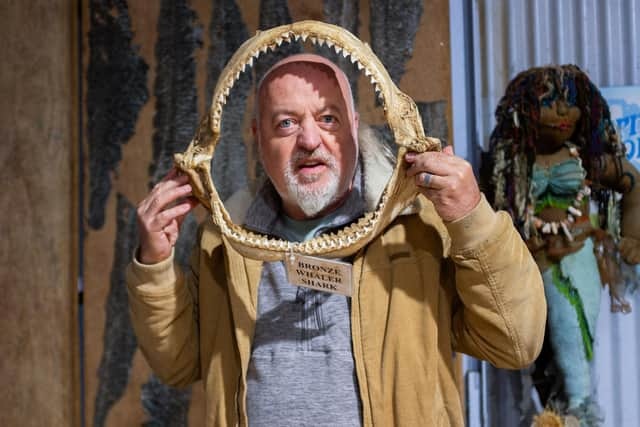 WA has a population of 2.2m people living in an area 25,000 times the size of Manchester, which basically means every man, woman and child has a square kilometre to themselves.
Which is not so good if your not-so-little piece of WA is in the arid north, but the lush south, where Bill's adventure began this week, is a different proposition.
He enjoys a smoky welcome ceremony with a mug of eucalyptus tea on a pristine beach, before heading inland to a forest park, where huge eucalypts stand sentry – it looks like a place which has been unchanged for millennia, and it has Bill gushing about humanity's connection to nature.
"Humans have an instinctive desire to connect with nature, it's part of our evolution," he says. "In our DNA we want to be amongst nature and that's why people here in Western Australia have such a positive attitude to the world."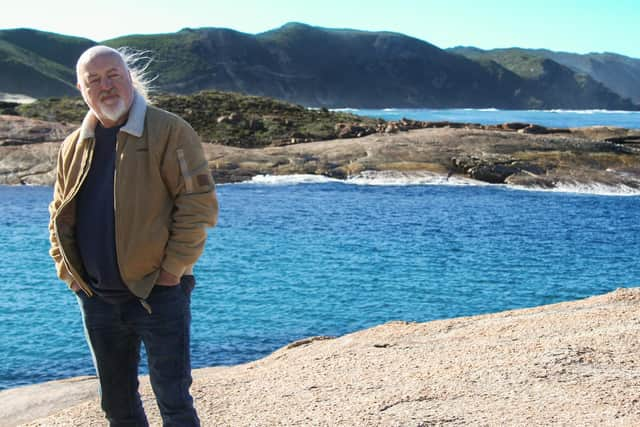 Yes, much of WA's nature can kill you – or at least, leave you severely maimed – but such is Bill's patent enthusiasm and sincerity that you kind get swept along by it.
And the place itself is so photogenic, it's almost absurd. He visits another isolated beach in the company of former NBA star and fair dinkum Aussie Luc Longley, and it is so insanely beautiful that you want to head to Trailfinders and book a plane ticket immediately.
Away from the nature, however, things get a little more ho-hum. There are trips on a hi-tech tug boat, some raucous singing with a group of shantymen – you will not have seen more grey-bearded men in one place before – and a quick look round a curios and antiques shop, self-consciously called Quirky Den.
It's there that Bill finds an out-of-tune accordion, which he takes to the outback and plays to the wildlife in an effort to tune into the rhythms and natural melodies.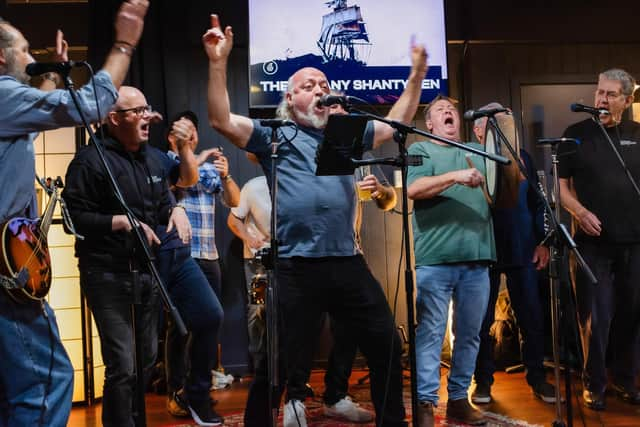 He seems to gain a certain amount of peace from it – which the viewer doesn't, such is the wheezing tunelessness he wangles from the accordion – but a trip to a former whaling town brings him back down to earth with a bump
"As is often the way with gory, brutal industries, there is a museum and gift shop," he says, half in amusement, and half in disgust.
There he sees pictures of Aussie schoolkids watching as a sperm whale is slaughtered and 'processed' – "worst school trip ever" – and another reminder of the precarious place that nature has in the world.
Western Australia is, undoubtedly, a beautiful place, and this show certainly illustrates the natural wonders of the state, but in common with many of these celebrity travelogues, it doesn't get much deeper than that.
Bill meets a gallery of eccentrics, and you can't help thinking that any one of them might have been a better guide for this whistle-stop tour – better able to get under the skin of this incredible place and its people.
It's a diverting hour, and Bill is good company, so it's satisfactory Sunday night viewing, but let's hope future episodes concentrate more on the weird and less on the whimsical.