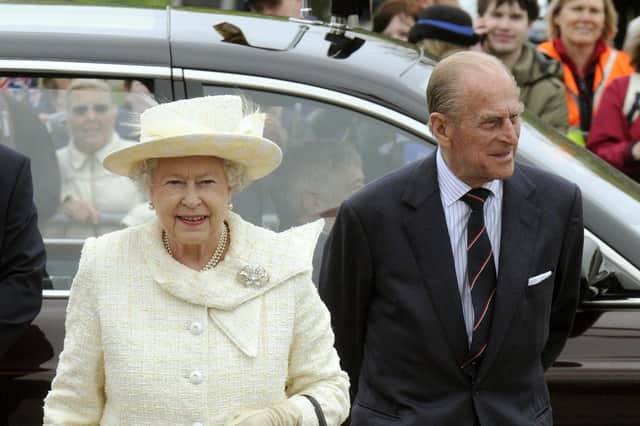 Queen Elizabeth II and Prince Philip, Duke of Edinburgh visit the D-Day museum, Southsea, as it marks its 25th anniversary on April 30, 2009. (Photo by David Parker/WPA Pool/Getty Images)
I've often ended up lost in thoughts about whether my funeral would be a 'sell out'.
But I doubt many of us will manage to leave behind a legacy quite like Prince Philip has with the Duke of Edinburgh's Award.
And once I was over the initial shock of the announcement of his passing on Friday, my mind turned straight to thoughts of that incredible scheme.
I remember being excited at the prospect of doing the Duke of Edinburgh's Award for a couple of years before I could actually sign up.
Why I was anticipating it so far in advance I can't seem to remember, perhaps some of the older kids in my Scout group had talked about it.
But whatever the reason, I was extremely excited to take part in the award and it more than lived up to my expectations.
It ended up being two pivotal years of my life and left me with lasting memories.
Perhaps the stand out being during my Silver expedition, when we realised that instead of buying proper supplies we'd actually stocked up on just plain Korma sauce. Hilariously leaving us to survive sauce and rice for days on end.
Or the time during the Bronze expedition when we spotted another group of youngsters, also seemingly doing the award, trying to light a camp stove inside their tent.
It also led me to taking up a role as a junior Cub Scout leader as part of the volunteering section of the programme, which was an equally important moment in my teenage years.
Not being able to take part in the Gold award, because my school didn't offer it unfortunately, remains a deep regret. Especially now that any chance of meeting the duke himself is gone.
From the outpouring of memories about the DoE Award shared by others online, it seems I am not alone in cherishing my time in the programme.
And that is a truly impressive legacy to leave behind.
So this is how I will end up remembering Philip over the coming week of national mourning, through the lens of the Duke of Edinburgh's Award.
Philip's death gives us a glimpse into a post-Queen Elizabeth world
The aftermath of Prince Philip's death has given us a glimpse of what to expect when the Queen passes.
It almost seems like a ludicrous idea to imagine a Britain without Elizabeth II.
My parents, my brother, me and all my friends have never lived in a world where the Queen was not on the throne.
Yet while she may seem to be almost immortal, she will unbelievably turn 95 in a few weeks time.
The solemn posters, the disruption to TV and radio schedules, the mourning and the gun salute tributes are just a glimpse of what to expect in the future.
Fingers crossed that we are still a good few years away from that time, but we should start to prepare for it.
I wouldn't consider myself a 'royalist' – but I have always had a soft spot for them.
It adds a sense of prestige and history, far better than having a president. But will it feel the same in a post-queen world?
I am weirdly excited for the return of shops
Perhaps it is the sunshine, maybe it is just the sense of optimism drawn from the successful vaccination roll out, but I am much more excited about the easing of lockdown this time around.
In the past it felt dangerous and the risk from the virus was still very high.
But this time, it feels as if a return to normality is truly on the cards.
And I have found myself weirdly excited for the return of non-essential shops.
This may be because I have tried to move away from buying things on Amazon.
So I have lists of books and DVDs that I desperately want to get my hands on which have grown increasingly long over the last four months.
But also with the promise of pubs and restaurants reopening – as well as our office in the coming months – I am also desperate to give my wardrobe a spring clean.
The days of wearing sweatpants and trackies while working at home will soon be coming to an end.