Masterchef: The Professionals review: Sean Pertwee's gravel-throated voiceover highlights the wonderful food, and makes you forget Gregg Wallace
As usual, the new series of Masterchef: The Professionals (BBC1, Mon 9pm, Tues/Thurs, 8pm) veered from the sublime to the ridiculous.
Watch more of our videos on Shots! 
and live on Freeview channel 276
Visit Shots! now
The sublime? Sean Pertwee whispering in your ear about celeriac puree, parsnip crisps and finishing with a lamb jus over lingering shots of food that looks like a Monet or a Kandinsky.
Pertwee sounds like he's been gargling 40 Superkings a day, such is the hoarsely gritty nature of his voice, but allied with the incredible food on the screen he can make you forget you've just inhaled a fish finger sandwich on cheap white bread.
It's fortunate really, because his voiceover distracts from the ridiculous – Gregg Wallace.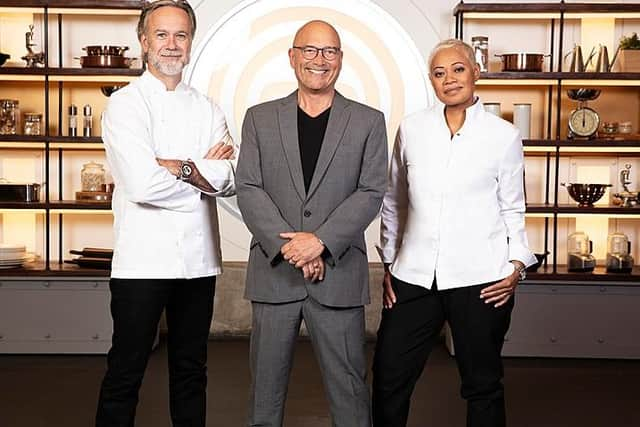 While chefs Marcus Wareing and Monica Galetti attempt to summon up some gravitas, Wallace phwoars and waheys his way around the kitchen with his awful puns and wide-eyed, enthusiastic bonhomie.
When Marcus and Monica show the dish they want the competitors to replicate in the skills test, Gregg gurns, goggle-eyed, as if he's never seen a pan or a carrot.
To be fair, that's the reaction of some of the young chefs as well, when they are told what they have to cook. But to their immense credit, it's rare for them to get completely flummoxed by the task in hand, and what they come up with is 20 times better than anything an average home cook could do.
This week's quarter-final, meanwhile, confronted the five remaining cooks with a food waste caddy filled with stale bread, brown bananas and a couple of potatoes – together with a bottle of milk – and told them to come up with something.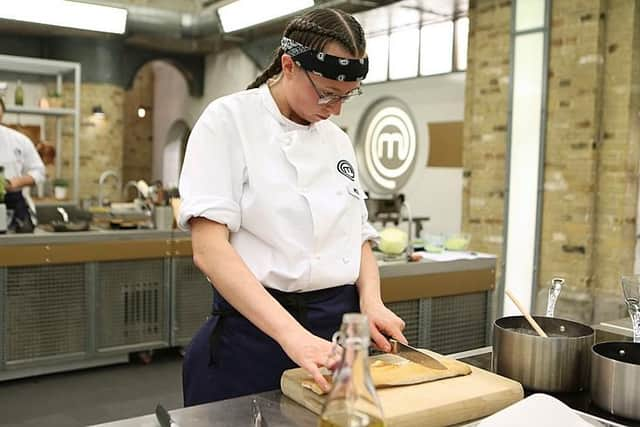 The task's difficulty was slightly undermined by then giving them a groaning bench full of lovely stuff to help, like fish, sides of meat, fresh fruit and veg and a vast array of herbs and spices.
It still didn't prevent Gregg from making a godawful pun: "We don't want you to 'waste' the opportunity."
Although it brought to mind my mum's bone stew and her reliance on The Shirley Goode Cook Book – oranges steeped in tea was not a favourite – what the four came up with was pretty as a picture.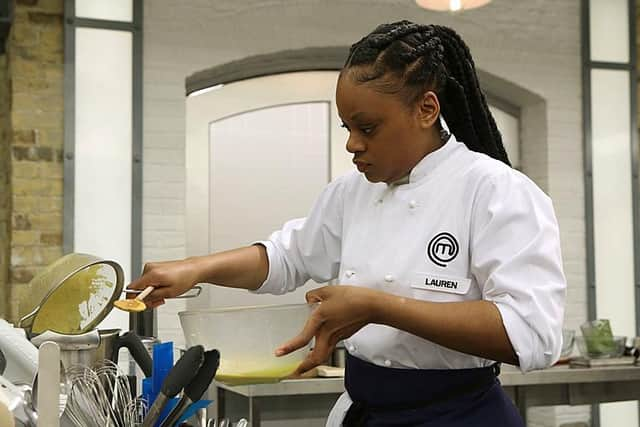 Lauren used all four waste ingredients in her fried chicken and chips dish, even using the bananas in a ketchup, which sounded gross but Marcus said was "clever".
Ieuan even used the banana skins in his sticky toffee banana cake, which had Gregg reminiscing.
"I've never eaten a banana skin...," he gurgled. "Well, I have, but it was an accident and it was hideous."
Which made you wonder what an earth the accident was which saw him eat a banana skin.
Molly made poached smoked haddock on a potato cake, which Marcus said was "rustic", but to this untutored eye was rustic in the way that Buckingham Palace is homely.
And that's what's great about Masterchef: The Professionals. It's about highly-skilled people doing what they love with incredible flair and creativity, conjuring wonderful food out of stuff we'd barely look at in a supermarket.
Later on, cooking for three food critics, private caterer Lauren made prawn and chilli dumplings in a mirror-like, lemongrass-scented broth, and I swear you could smell the citrussy heat coming off it through the screen.
Meanwhile, Molly's helium-pitched voice and down-to-earth Yorkshire manner - "Hiya, y'all right?" she said, as she went into meet critics including the King's son-in-law Tom Parker-Bowles – belies her heavenly cookery.
Yes, it leaves you asking questions which go unanswered, questions like who does the shopping? How does the food stay hot? And who does the cleaning up?
Yes, it can get a little over-dramatic, with the regular time-checks and exhortations to "get something on a plate!"
And yes, Gregg is an irritant, like finding a hair in your hotdog.
But there is a fascination in watching someone with passion, drive and incredible skill doing something they love, and that applies to anything – from brain surgery, to gardening, to cookery.
And if you can get Sean Pertwee to describe it, you're in heaven.