The Good Ship Murder review: Channel 5's new sinking ship of a drama leaves Shayne Ward and Catherine Tyldesley all at sea
Sometimes, after a hard day at work, you want to switch off your brain and let some undemanding TV wash over you, the sort of thing with an attractive cast, lovely settings and a plot that won't tie you in knots.
Watch more of our videos on Shots! 
and live on Freeview channel 276
Visit Shots! now
Death in Paradise, All Creatures Great and Small, that one about a hospital in India – they're all great viewing from the comfort of the couch.
The Good Ship Murder (Channel 5, Thurs, 9pm), however, is so bad it makes your brain itch and your blood pressure steadily until checking your emails would actually feel like a welcome break.
Basically, this is Death in Paradise at sea, although exactly how far out to sea The Good Ship Murder gets is a little hard to establish – many of the shots look like they've been filmed on a set in front of a green screen, with a few on-location shots to show that, yes, they really are in La Rochelle, or Lisbon, or Palma.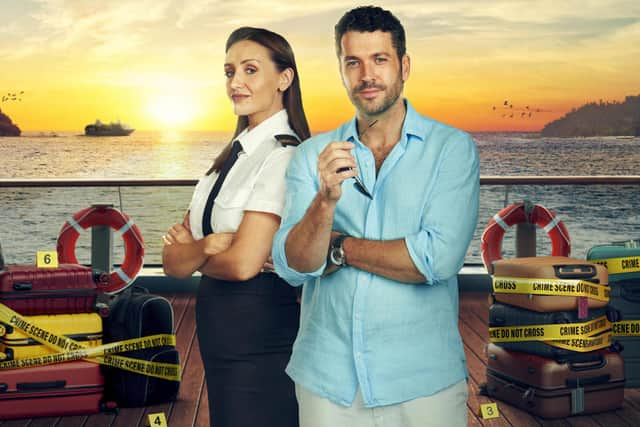 And if you needed reminding, that week's location is constantly mentioned in onboard public announcements, or in the dialogue.
Former X Factor winner Shayne Ward gets to exercise both his vocal cords and his acting chops as Jack Grayling, Jack's an ex-copper who – in the most baffling career change since Nick Knowles decided to release an album – has got a gig as the cruise ship's resident lounge singer.
Corrie's Catherine Tyldesley, meanwhile, plays straight-laced ship's officer Kate Woods – a woman for whom the shipping forecast is the equivalent of Fifty Shades of Grey,
Evidently, the idea is that this mismatched couple will spark off each other, building some kind of 'will they, won't they tension.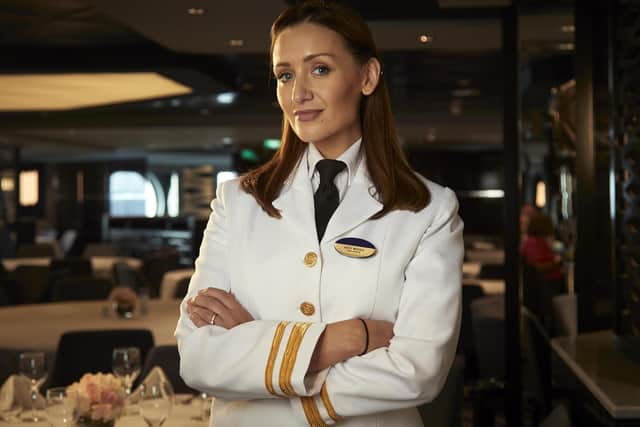 After all, TV and the movies are littered with good looking, charismatic couples who team up to solve murders – Maddie and David in Moonlighting, Dempsey and Makepeace, even Cagney and Lacey – but Kate and Jack are more like Turner and Hooch.
Much of the structure of the show is taken from Death in Paradise, with a gallery of suspects and a victim. Our less-than-dynamic duo then trail around the ship or – budget allowing – that week's location, gathering clues and interviewing suspects before the killer is brought to justice.
The dialogue doesn't exactly sparkle, with a lot of clumsy exposition and various nautical terms bandied about to make sure we don't forget we're meant to be on a boat.
"I'll redo my tide plans," says Kate, after a murder means they have been confined to port.
"I have already checked the voyage plan and we can make up the lost time when we get back to sea," says her rival officer Piers.
Yes, that actually counts for dialogue, and it rarely rises above that level.
The first week's plot was easier to see through than a glass-bottomed boat, and there were plot elements that really didn't tie together – conveniently Jack knew the chief of police in La Rochelle and he allowed him carte blanche to trot around the murder scene - while one of the ship's crew is a cyber expert who can crack computer passwords.
At the end, there was another murder – this time the guilty party was Ward, who gaily took a hatchet to the Monkees' Daydream Believer, watched by an unbelievably excited crowd in the ship's entertainment lounge.
My guess is we'll see a Good Ship Murder tie-in album, out just in time for Christmas.
Shows like Death in Paradise or Midsomer Murders – even that one about the hospital in India – often get dismissed for being undemanding and easily digestible, but The Good Ship Murder shows just how hard it is to do well, and just how easy it is to do very badly.