Wife on Strike review: Channel 5's new look at domestic drudgery should be enough to turn anyone into a feminist
A woman's work is never done, the saying goes, and as Wife on Strike (Channel 5, Mon, 9pm) showed this week, it never will be if men don't start changing their ways.
Watch more of our videos on Shots! 
and live on Freeview channel 276
Visit Shots! now
This show conformed to certain reality TV traits, as we saw the families' usual daily lives – mum doing all the chores, husband and kids sitting around, expected to be waited on hand and foot – before the ladies in question, Laura and Claire, turned the tables on lazy husbands Wassim and Sean, and walked out for the week.
It did make you wander what the families thought the cameras were doing there before the 'strike' began, unless they felt they were intrinsically interesting.
But while contrived, it did make for entertaining viewing, as Wassim and Sean initially looked about lost when confronted with a bulging laundry basket, before telling the kids to get on with the chores.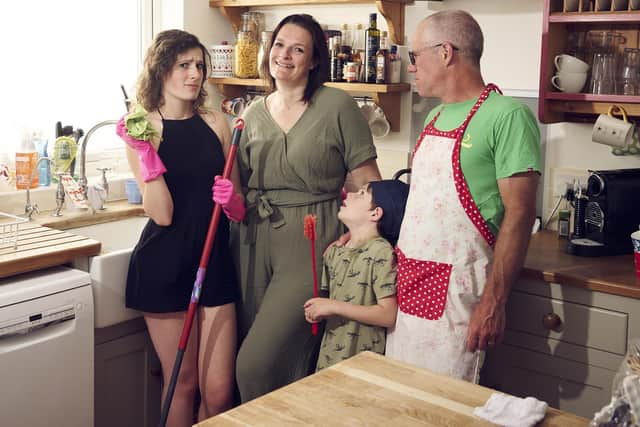 But it also made some trenchant points – across the UK, in two-thirds of households the majority of the housework falls on the shoulders of one person. Usually the wives, this can also mean husbands and partners, as we are promised in later episodes.
But, let's face it, this domestic load is mainly going to fall on the wife. And as both Claire and Laura are at pains to point out, this can have a corrosive effect on a relationship.
"If Wassim was to share the load, we'll have more time to spend together," says Laura. Claire, meanwhile, adds: "I've told Sean for years to help me... what I don't like is feeling on my own all the time."
"Cleaning is one job," says Wassim, confronted with the daily list of what Laura does. But what the show also highlights is the misconception that somehow domestic chores aren't a job. That it's easy, or the work of moments.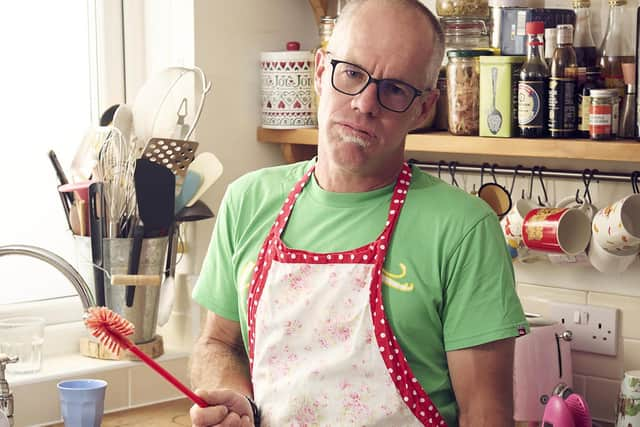 Anyone who does household chores will know that it's not just cooking dinner, it's working out what to have, shopping for ingredients, cooking and then cleaning up afterwards.
It's not just laundry, it's sorting through lights and darks, winnowing out anything that needs a delicate wash, putting it in the machine, getting it out hanging it up and then putting it away.
It's not just cleaning, it's removing ornaments to dust around them, it's cleaning fingermarks off windows, washing floors, vacuuming and scrubbing sinks and baths.
And yes, you can say you work full-time, but the housework doesn't end when you get home from work, so your partner's done his or her job – whether at home or in an office – and then still has to carry on working on chores.
What this drives home is that if you don't start doing your fair share early in life, you never will. Wassim is of Tunisian heritage, where the women did all the domestic work. Sean, meanwhile, born and raised in South Africa, had a maid to do all his fetching and carrying.
"It's almost unnatural to change the way you think," he splutters, as he tells daughter Joy-Anna to put the washing on.
As a single parent, I'm also finding out the myriad things which might not fall under 'housework' but still similarly seem to fall on one person in a relationship.
Things like remembering birthdays – for your relatives and theirs, usually – remembering school trips and parents' evening, organising play dates and sleepovers. These all take up mental bandwidth and coupled with the physical effort of housework combine to leave even the strongest people fatigued.
"It's not even physically hard," says Laura, "it's mentally draining as well."
It's amusing, watching these grown men struggle with something as simple as a fish finger, but also sadly predictable.
The next time some politician-on-the-make or frothing commentator calls for a return to national service, ask them to make it a course on domestic chores. Let's teach them young, that this is work as much as any other, and needs to be shared.
Maybe then, a woman's work might finally come to an end.