Off The Fence with Stephen Morgan MP: "Government must do more to tackle scourge of shoplifting"
Shop workers in Portsmouth and across the country are the backbone of local communities.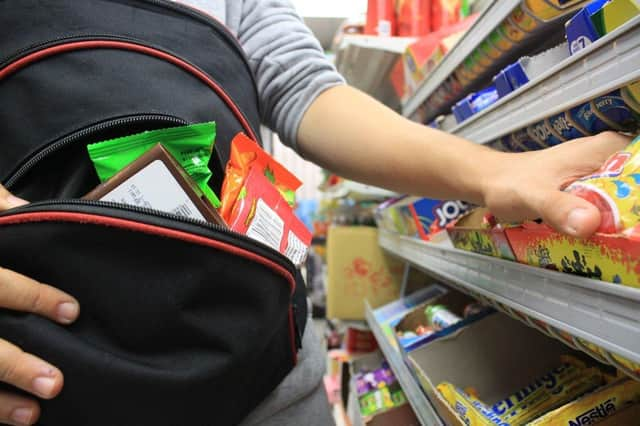 They deserve to serve our city's residents without fear and concern for their own safety.
The reality in Portsmouth and in other cities is unfortunately starkly different.
With a cost-of-living crisis preceding a decade of cuts to neighbourhood policing, shop workers are bearing the brunt of an unprecedented rise in shoplifting.
Under this Government, shoplifting has reached a record high, topping 1000 incidents per day.
Last year alone there was a 23 per cent increase in shoplifting reports.
Shoplifting is not a victimless crime. USDAW's annual survey of over 7,500 shopworkers found that 31 per cent of incidents of violence, threats, and abuse against shopworkers related to shoplifting.
This is not only higher than in 2019 but also more than double the 2016 level.
I know from my recent visits and discussions with local businesses across the constituency the negative impact on shopworkers having to deal with repeated and persistent shoplifters.
Nowhere are cuts to neighbourhood policing more visible than when many of these cases go unreported because retail workers do not believe anything will be done.
The Government have asked police across the country to rush to the scene of shoplifting incidents, yet in Portsmouth, there are simply not enough police officers to go around.
Our local force currently has the lowest number of police officers per 100,000 residents than any other police service in the country.
Far from providing a solution, the Government has disingenuously shifted the burden onto an already constrained workforce.
I have met with the Hampshire and Isle of Wight Chief Constable and local senior police officers who told me that with more resources more action could be taken.
I have invited the Minister for Policing to meet with me and local retailers to hear our concerns first hand and discuss what actions can be taken to finally tackle the root cause of
this crisis on our shopping streets.
Labour has committed to adding 13,000 more neighbourhood police officers with guaranteed patrols in town centres, implementing Respect Orders to ban repeat offenders from town centres, and creating a standalone offence for assaulting workers serving the public.
Labour will also eliminate the £200 threshold for investigating and prosecuting shop theft, no longer allowing shoplifters to act with impunity.
For the protection of our city's shop workers and customers, I will be calling on the Minister in our meeting to do the same.