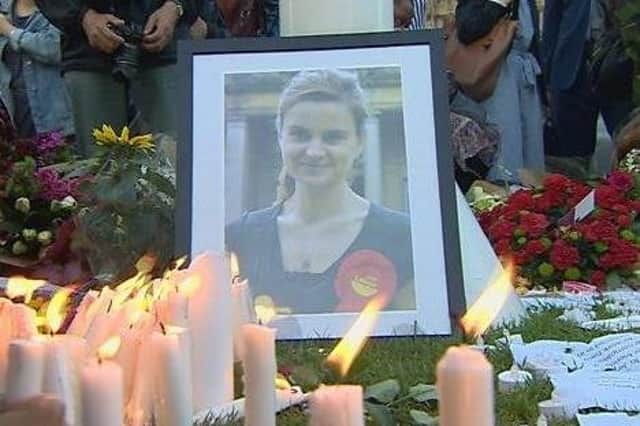 Jo Cox was tragically murdered in June 2016.
We said we'd never forget. We said we needed to change our public discourse. We said we needed to stop the hatred that caused it, but in many ways, it just got worse.
As social media moves faster than verifiable news, it's often the case that a story starts off as inaccurate until it passes beyond the pale.
The reaction to the Sewell Report from the Commission on Race and Ethnic Disparities was predictable and depressing. Some commissioners have received death threats. Public figures who should know better have encouraged the hatred and the pile on. One MP (and a person of colour) tweeted an image of a Klansman. It's difficult to imagine a more grossly offensive image in connection with the work of another person of colour. The more offensive, the better. Who cares who gets hurt?
Have we learned nothing from the past? We continue to allow hatred to feed the profits of the social media and broadcast companies. They know that division and hatred sell popcorn. That's why they want more of it. That is why you heard about a culture war, and not about practical changes to improve the lives of people living in the UK.
The Sewell Report followed the work of a Commission, tasked with re-examining the inequalities people from ethnic minorities face. Chaired by Dr Tony Sewell, it was comprised of diligent professionals with experience in education, youth justice, health and race policy.
It made recommendations to promote trust, advance fairness, empower people and to achieve inclusivity. These included addressing online abuse (oh, the irony); more resource to tackle racism through enforcement; fostering trust between the police and communities; the establishment of an office for health inequalities; more support for families, a focus on education and to open up access to apprenticeships. It made some more controversial recommendations such as to stop using the term 'BAME', that police officers should live in the communities they police and that class-B drug use should be treated as a health issue.
There was little media coverage of these suggestions. There was, however, a media and social media storm about whether Britain was a racist country. The report was attacked as 'white-washing' over racism. None of these views come close to understanding what the report actually said. The social media companies won, again.
It said racism exists, but called for care in how the terms such as institutional, or structural racism are used. It pointed to other economic and social factors affecting life chances other than colour. The report paid tribute to those who had called for change through the Black Lives Matter protests (which was the provenance of the report). It was balanced and built on several previous reviews from a wide spectrum of organisations and approaches. It said things were improving but there was still much to understand and to do.
Sewell and his commissioners care deeply about tackling racism and extending opportunity. Just as many of the critics of the report do, too. No one, especially those who have stepped up and shown the public service commitment the commissioners have, should receive abuse and threats.
It is almost five years since Jo Cox's murder. We should remember her words: 'We have far more in common than that which divides us.'
When we realise that our values are being destroyed by this media, we win. When we say what we are for, not what we're against, we win. When we remind ourselves that we all want the same thing, we win.
It's time for us to remember Jo Cox. The lessons we should have learnt from her death. And what she taught us in life.​​​​​​​​​​​​​​