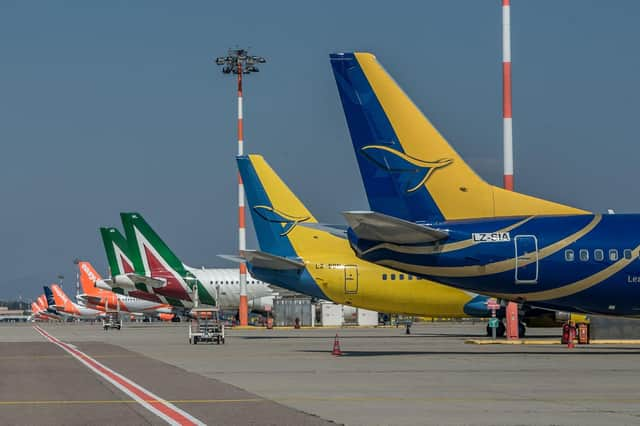 PEACE: It's so quiet without them up above
There cannot be many people of a certain age who, until quite recently, hadn't wished for the merry-go-round that is life in the 21st century to slow down once in a while. That wish has well and truly been granted for tens of millions of us. With knobs on.
The current reality of Lockdown Britain means many of us – those who are not risking their own health for the sake of others – have more time on our hands than we know what to do with.
Even those of us who have nominally become teachers as well as parents, still have more free time than we did a few weeks back, as not only is our commute now just from the master bedroom to the kitchen table, but our social diaries have been wiped clean for the foreseeable future.
Putting the very real fear of serious illness and the threat of a brutal recession to one side, the new world order of staying indoors doesn't need to be hell, even though we really don't have any real idea how long we will be sitting on our sofas for. But there is still plenty to be cheerful about during this darkest of times.
While there is the obvious downside of a serious lack of productivity right now, our roads and skies have never been quieter. For the first time since Terry Nutkins taught a generation of young TV viewers about the natural world, I am appreciating the wildlife around me.
The lack of planes above our home makes it far easier for this astronomical dummy not to confuse a passenger jet on its way home from Alicante for the North Star.
Then there is the community spirit.
If you haven't had a half-decent (safe) conversation with a complete stranger during the past fortnight or so, then you are doing this crisis all wrong.
Nobody is completely at ease with the world at the moment, meaning that we share many of the same concerns and anxieties.
For the first time ever, we have something relatable to blather on about other than the weather.