We need more female MPs to achieve equality | Flick Drummond MP
Last week's Budget was an honest and fair assessment of where the country now stands as we move out of lockdown.
Wednesday, 10th March 2021, 2:18 pm
Updated
Wednesday, 10th March 2021, 2:24 pm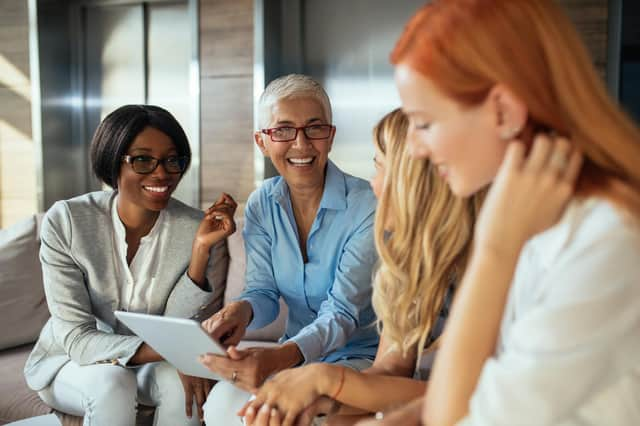 Flick says we need more women in positions of power in order to achieve a more equal society.
It committed the government to months more of support for people, businesses and jobs and this is important – especially furlough and the extension of the £20 uplift for universal credit.
When I speak to my constituents, the vast majority are very grateful for this government support and they also understand that it has made a huge hole in the country's finances that will need to be plugged. The chancellor said taxes will have to rise, but not for now because we need to get the economy firing on all cylinders.
I don't think anyone needs to be an expert to see there is pent-up demand from a population that wants to go out to restaurants, get their haircut, go to the pub, visit attractions and go on holiday. The staycation market is red-hot for bookings and I think the economy will bounce back this summer in a big way.
However, how people spend and shop has changed and I think we will need to go back to our old habits. The fact is that many independent shops, pubs and restaurants are in a precarious financial position, even with furlough and businesses grants. They need people to spend money and I would like to ask everyone to go out when it is safe to do so and spend locally. It might mean you have to curtail the Amazon habit but if communities want to keep vibrant retail and hospitality, this is the only way.
The vaccine rollout across Hampshire continues to achieve remarkable results. This week, we see those aged over 56 being called for the jab and now you can book a vaccination on the NHS website. I am having mine this weekend and I am so excited. If you're in this age bracket, then book your appointment. Jab by jab we are moving back to normal.
Monday was International Women's Day and as a woman and a public figure, I always try and use this event to make a plea for more women to come forward into public life.
We need more women MPs more women chief executives, judges, top police officers to name but a few. More women in these positions is the only way to change our country and secure equality.