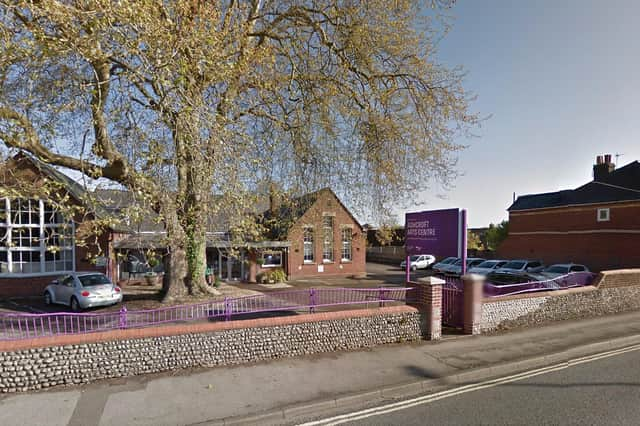 Ashcroft Arts Centre in Fareham
Hampshire Cultural Trust's Ashcroft Arts Centre, in Osborn Road, has been closed due to the coronavirus outbreak since March 18.
Now the venue is welcoming back visitors as it resumes performances, including its regular music gigs on Thursdays and comedy nights on Saturdays.
Bridget Floyer, Hampshire Cultural Trust's Arts Centre artistic director, said: 'Whilst things may look a bit different at the Ashcroft this autumn, we've been working hard to make our events safe and still create a great atmosphere.
'It is an opportunity to reconnect and with our new, regular comedy and music nights to support some of the best local performers our region has to offer.'
The first music gig will see alt-folk duo The Last Inklings perform on Thursday, September 24.
Hampshire-based comedian James Alderson returns to his monthly Tuesday spot with TV comedy stars Jake Lambert, Joey Page, Nathan Caton and Paul F Taylor on Tuesday, October 6.
Classes including Art for Beginners, Pilates, and Kids Smart Club are also set to return. But others – including Drama and Dance and Art for Adults with Learning Disabilities, plus Ashcroft's Community Choir – have been taken online to safety measures to curtail Covid-19 infections.
The Ashcroft Arts Centre will be open 9am to 5pm from Monday to Friday, and 9am to 1pm on Saturdays.