Fareham man organises 24-hour gaming charity challenge for British Heart Foundation after operation
A MAN who has recovered from heart surgery is set to give back to charity through a 24-hour gaming challenge.
Tuesday, 26th January 2021, 7:00 am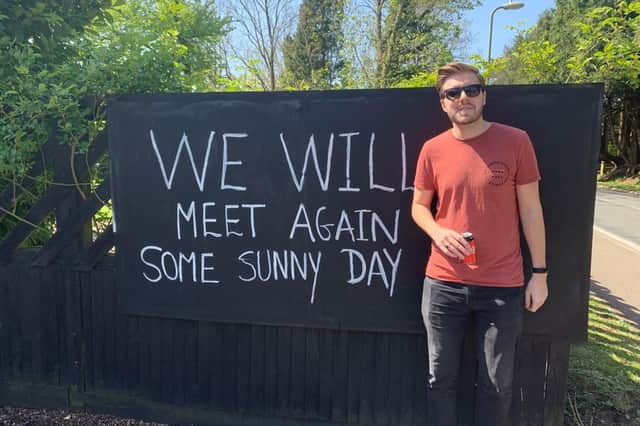 Stephen Morley is holding a nonstop, 24-hour gaming challenge to raise funds for the British Heart Foundation
Stephen Morley from Fareham was born with a faulty heart valve and had open heart surgery last year to correct the defect.
He is now set to host a nonstop 24-hour gaming challenge which will start at 8pm on Thursday.
The 30-year-old, whose condition was diagnosed at birth, said: 'I knew that the valve would have to be replaced eventually, but I'd been told that I wouldn't need the operation for five or 10 years.
'However, at my last check-up, the doctor said the valve had deteriorated and now needed to be replaced.
'It was a shock. Until then, the operation was always some time off in the future, but now I was being told I needed it imminently.
'At the time, I didn't think I was experiencing any problems as a result of the valve. But in hindsight there were signs. I could remember occasions where I'd been out walking or playing golf and finding myself out of breath, while others weren't.'
Stephen, co-founder and director of recruitment company Parker Jones, had the operation in March, shortly before the first lockdown.
He said: 'The first week after the operation was really tough. I couldn't do anything. Walking or even getting out of the shower was a struggle. It was bizarre to suddenly find everyday tasks so hard.
'Over the next few weeks, my strength returned, and I could manage a short walk. After a month, things were becoming easier.'
Stephen has since returned to the gym and is now lifting heavier weights than before.
Following Stephen's recovery, staff at his company decided to choose British Heart Foundation as their charity of the year.
The 24-hour gaming challenge is the first in a series of fundraising events, including a sponsored cycle ride and simulated cross channel row.
William Ham, charity fundraising manager, said: 'The coronavirus pandemic has had a devastating impact on our fundraising. This year, we expect our investment in life-saving research to halve. Slowing down our research puts even more lives at risk at a time when it's needed more than ever.'
A message from the Editor, Mark Waldron
Our trial offer starts at just £2 a month for the first two months.