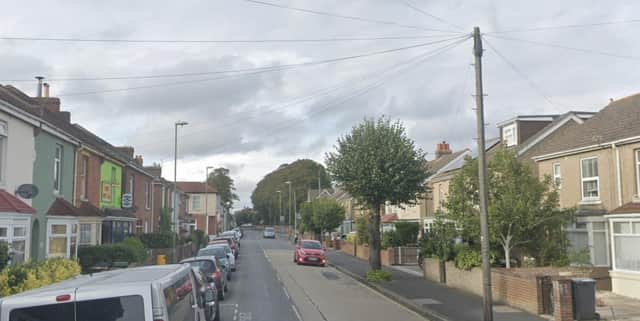 Anns Hill Road, Gosport. Picture: Google Maps
A crew from Gosport fire station was dispatched to a property in Anns Hill Road at 3.54pm yesterday, after a report of a parked Land Rover Discovery on fire.
The cause of the blaze is believed to have been an electrical fault, according to crew manager Sean Ratcliffe
He said: 'The owner had parked it up an hour before – it was in the rear drive-way.
'When we arrived, he was tackling the fire with a garden hose.
'We were at the scene for around 40 minutes.'
No one was injured in the incident and crew manager Ratcliffe commended the owner's quick thinking for ensuring the fire did not spread to nearby buildings.
Residents are asked to consider emergency vehicle access when parking, as cars parked along the road delayed the crew's response.
Crew manager Ratcliffe added: 'Please consider access when parking your vehicles. Cars were parked on both sides of the road making it difficult to access the scene.'
A message from the Editor, Mark Waldron
You can subscribe here for unlimited access to Portsmouth news online - as well as fewer adverts, access to our digital edition and mobile app.
Our trial offer starts at just £2 a month for the first two months.