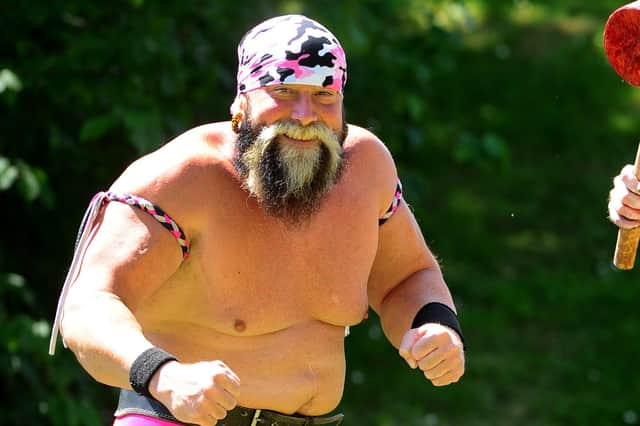 The Fearless Flatliner - otherwise known as Chris Manns. Picture: Sarah Standing (210520-2385)
Chris Manns, also known as the Fearless Flatliner, is part of musical group The Unbookables, which has recorded a version of the song 'Young, Strong and Healthy' to raise money for the Trussell Trust
Chris said: 'We are well aware we are not X Factor material – in looks or vocals.
'But we are entertainers at heart so we decided to sing an old song related to wrestling to raise funds for a good cause.'
The Trussell Trust helps run the Portsmouth Foodbank from The Kings's Church in Fraser Road, Southsea.
The trust runs more than 1,200 food banks across the UK, giving away a record 1.9 million food parcels last year.
The Unbookables is made up of seven wrestlers from across the country.
Their version of Young, Strong and Healthy is available to buy on bandcamp.com, and can be streamed on Spotify, YouTube and iTunes.
A message from the Editor, Mark Waldron
You can subscribe here for unlimited access to Portsmouth news online - as well as fewer adverts, access to our digital edition and mobile app.
Our trial offer starts at just £2 a month for the first two months.