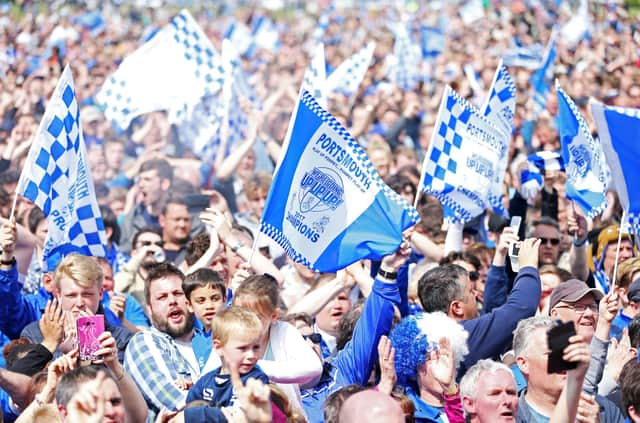 The government has announced a fan-led review into football.
A government review was confirmed following the controversial announcement from the country's 'big six' football clubs – Liverpool, Manchester United, Manchester City, Arsenal, Tottenham and Chelsea.
They announced they would sign up for a proposed new European Super League (ESL), joining other footballing giants from the continent.
It has led to concerns about the impact of funds filtering down the footballing pyramid.
Portsmouth South MP Stephen Morgan described the proposed new European Super League as a 'betrayal of fans'. Picture: Chris Moorhouse (060619-20)
There are also concerns about the structure of the new league with no relegation for founder members and limited opportunities for other clubs to gain entry.
In a post on social media, Portsmouth South MP Stephen Morgan said: 'The European Super League would be a betrayal of the most important thing in football: the fans.
'It would mean more money for clubs at the top, not ones further down the football pyramid. For years now, greed in football has been allowed to rot away the meaning of football to people in Britain.
Gosport MP Caroline Dinenage has welcomed the government's announcement of a fan-led review into football. Photography By Habibur Rahman
'It took years for Pompey to recover from similarly selfish actions and I know after this year, fans will want the club to get all the financial support it can. It is now time for stronger regulation in football and government to deliver its promised fan-led review.'
The government review had been scheduled to take place after the pandemic, but speaking in the House of Commons, culture secretary Oliver Dowden said that following the ESL announcement the review 'had to happen now'.
The process will be chaired by former minister for sport, Tracey Crouch, and will focus on financial stability, football regulation and ensuring fans have a greater say in how their clubs are run.
The review has been backed by Gosport MP Caroline Dinenage who said: 'Football is part of our national DNA. I'm appalled by yesterday's announcement, made without consulting fans.'The government is taking robust action to intervene and today kicked off the root and branch fan-led review into football governance, promised in the 2019 Conservative Manifesto.'
A message from the Editor, Mark Waldron