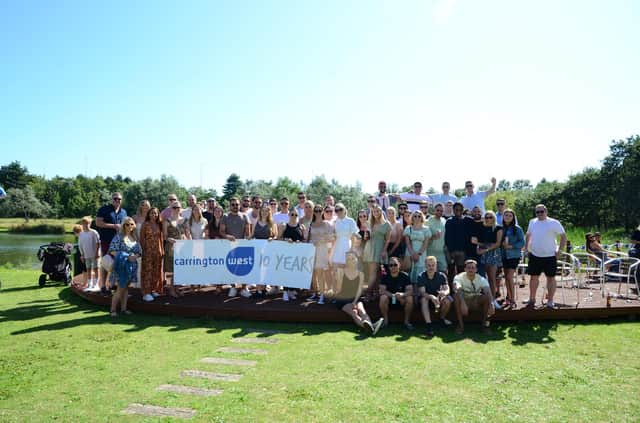 Carrington West
Carrington West has been awarded platinum status by Investors in People (IIP), which is the highest achievable accolade offered by the standards organisation.
The recruitment company, based in Lakeside North Harbour, is now among the top two per cent of IIP accredited organisations and was ranked seventh in the UK of all companies working to the IIP frameworks.
Managing director James Fernandes is 'immensely proud' to have won the platinum status.
He said: 'We started working with IIP only four years after we started the business with the very clear vision to make sure that our people are at the forefront of our business vision.
'Our journey and our commercial success, especially over the last 18 months, are as a result of our people and our collective commitment to continual learning.'
Since its creation in 2011, Carrington West has generated a £50m turnover and grown to a team of 68, and is looking to hire 12 more people in a variety of roles.
The company prides itself on its people management.
Senior HR manager, Emily Christmas, said: 'Since our gold accreditation in 2018, we have worked closely with the IIP to ensure we are adhering to their frameworks by demonstrating our commitment to high performance through excellent people management.
'This incredible milestone is a true testament to the "people first" approach we take at Carrington West and we look forward to our ongoing work with the IIP to continually improve and develop our people policies and practices and embed them in everything we do.'
Investors in People is the international standard for people management, enabling organisations to 'benchmark against the best in the business' on an international scale.
Paul Devoy, head of the organisation said: 'We'd like to congratulate Carrington West, Investors in People accreditation is the sign of a great employer, an outperforming place to work and a clear commitment to success. Carrington West should be extremely proud of their achievement.'
Carrington West provides high-calibre talent to the UK highways, transport & infrastructure, town planning, water & environmental, utilities, power and telecoms, building and rail industries.