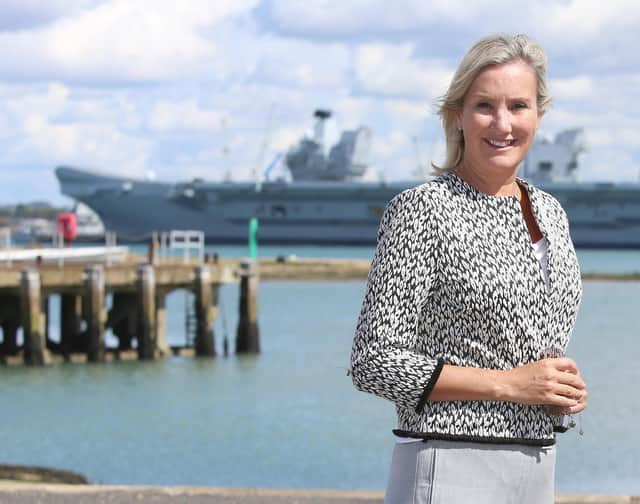 Gosport MP Caroline Dinenage confirmed on live television that she does not have the prime minister's mobile phone number. Photograph: Habibur Rahman
The culture minister was on ITV's Good Morning Britain where she was discussing the prime minister's distribution and use of his personal mobile phone number after messages between him and billionaire businessman Sir James Dyson were published.
During the discussion presenter Sean Fletcher said: 'Do they just hand out this number willy-nilly? What's the situation here?'
Ms Dinenage said: 'Of course they don't – I'm not even sure if I've got the prime minister's number to be honest.'
Surprised by the response, fellow presenter Kate Garraway said: 'You're a cabinet minister and you don't have Boris Johnson's number but a commercial operator does. Why is that reasonable?'
The nation then watched as Mrs Dinenage back-tracked, saying she was 'not in the habit of texting' the prime minister and was 'not 100 per cent sure'.
The MP then proceeded to check her phone live on air before eventually confirming that she did not have his number.
In a separate interview with Times Radio, Ms Dinenage stressed that ministers 'don't hand out mobile numbers willy-nilly' but that they do have to 'engage with charities, businesses and unions all the time'.
She added: 'The key thing is that we follow the process, we pass anything like that on to the civil service team to take forward. There are very clear rules and that's what we all do.'
A message from the Editor, Mark Waldron