Plans unveiled to commemorate the 8oth anniversary of D-Day on Hayling Island
Plans have been mooted to commemorate the 80th anniversary of D-Day through an event planned in Hayling Island, featuring 'Spitfire and Red Arrow flyovers.'
Watch more of our videos on Shots! 
and live on Freeview channel 276
Visit Shots! now
Havant Borough Councillor Mark Coates, member for Hayling East ward, has asked for support from the leader of the council on the event scheduled on Thursday, June 6, 2024. Plans Cllr Coates said the 'large scale' event will showcase The Royal Marine Concert Band, Spitfire and Red Arrow flyovers, displays from emergency services and military together with open-top buses taking visitors to and from Ferry Point.
He added: "Hayling's beacon will be the second to be lit, after our neighbours on Portsea Island, and various VIPs will be in attendance.
"I'd be grateful if the Leader could publicly confirm the support he has given the event to date and, moving forward, will the Council be doing their best to highlight the important role our Borough played during World War Two in the build-up to the 80th Anniversary of D-Day, so residents and young people, in particular, are aware of the role our Borough played in defeating fascism and reinstalling democratic freedom and tolerance."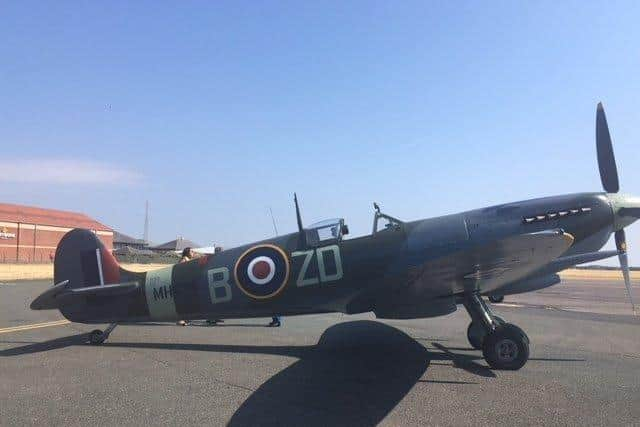 In response the council leader, Cllr Alex Rennie thanked Cllr Coates for highlighting the event and 'the important anniversary it commemorates'.
He said: "The effort that's been made by so many to recognise D-Day and the role of Hayling Island is very important and I'm sure will supplement the national event taking place in Portsmouth on that day.
"We would encourage anyone who wishes to host an event to keep engaging the council, especially on issues like road closures, licensing, risk assessments, insurance etcetera."
In 1939, Hayling Island's population tripled as Holiday camps, hotels, and homes were repurposed for military use.
These uses included landing craft training and repair, anti-aircraft defence, and hosting the secretive Combined Operations Pilotage Parties (COPP) Unit at Hayling Island Sailing Club. COPP was a crucial covert operation during World War Two, made up of less than 200 men who carried reconnaissance missions on enemy-held beaches. Their intelligence saved numerous lives in the Allied forces.
The COPP memorial, located on Beachlands, serves as the centrepiece of the Hayling Island WWII heritage trail, stretching along the island's southern coast.