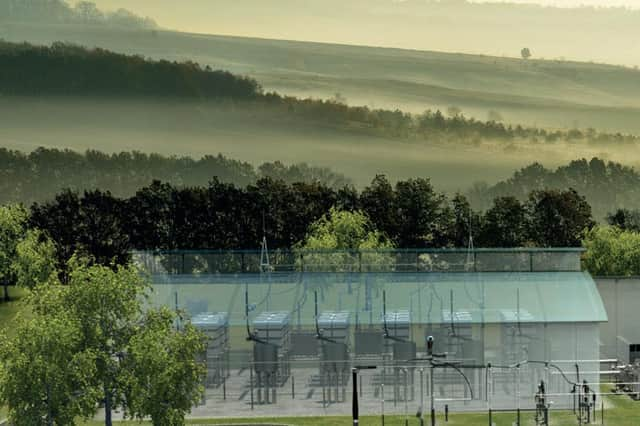 Aquind Interconnector
Gerald Vernon-Jackson, leader of Portsmouth City Council, raised concerns in the wake of housing secretary Robert Jenrick facing scrutiny over his contact with a developer.
The councillor wrote that his concerns were with the government's process. His letter is not about the planning application. He made his letter available to all local media in order to inform the public.
Mr Jenrick met businessman Richard Desmond before approving the wealthy Tory donor's 1,500-home scheme at Westferry Printworks in east London.
Aquind director Alexander Temerko has, according to Cllr Vernon-Jackson's letter, donated more than £1m to the Conservative Party.
Cllr Vernon-Jackson raised this issue with the government and said the decision should be passed back to the council to avoid 'more allegations that planning permission can apparently be linked to donations to a political party'.
If approved the underground interconnector will see Portsmouth roads and parks dug up to make way for electricity cables.
Ministers at the Department for Business, Energy and Industrial Strategy could make the decision about Aquind. While this is not Mr Jenrick's department, the ministers are still Conservative MPs.
In his letter of June 19, Cllr Vernon-Jackson said: 'I think it would be right to protect the government of the UK from more allegations that planning permission can apparently be linked to donations to a political party in the sense that any objective observer would simply say that the decision maker was influenced by this reality.'
He added: 'The decision taken by ministers in your department to remove the decision making function on the Aquind project from local people (which is where it should rest) and to retain that decision making function themselves could give rise to the logical and not inconceivable impression that donations to a political party in some direct/indirect way influences the determination of planning applications, in this case to circumvent the local decision making process.'
At a council level planning applications are decided by officers, or by a planning committee made up of cross-party elected councillors advised by officers.
Speaking to The News, Cllr Vernon-Jackson reiterated the point in his letter that the decision should be made locally, not at government level.
The interconnector would see two cables bringing electricity from France - running from Eastney, to Milton, along Eastern Road, under Langstone Harbour and through Farlington Playing Fields on its way to Lovedean, west of the National Grid substation.
The Planning Inspectorate postponed a public meeting due to the Covid-19 situation. It has today revealed it will now hold a remote preliminary hearing on August 18 and September 8. People can watch a livestream.
In a letter, Ian Maguire, assistant director of planning and economic growth at the council, said: 'There is considerable local interest in this project and we would be very concerned if local people were not able to fully engage in the process.'
The business secretary Alok Sharma is set to make the decision next year, after advice from the Planning Inspectorate, as in July 2018 it was decided the project should be considered a nationally significant infrastructure project.
This can only be given permission through a development consent order. Such an order must be signed by the secretary of state.
A BEIS spokesman said: 'We do not comment on projects that are currently in the planning process.'
What Aquind said
An Aquind spokesman said: 'Aquind has complied with all its legal and regulatory obligations including those specifically applicable to nationally significant infrastructure projects.
'The Aquind Interconnector Project has been designated as a Nationally Significant Infrastructure Project by the Department for Business, Energy and Industrial Strategy.
'The interconnector will help to reduce energy prices and ensure that the supply of electricity is more secure for consumers and businesses in Great Britain, generating more than £2bn in benefits for consumers.
'The project's capacity is sufficient to keep the lights on in 5m British homes, satisfying five per cent of the country's demand for electricity.
'It will create hundreds of jobs during construction and contribute millions of pounds to the local economy. The Development Consent Order process has been introduced to enable the development of nationally important infrastructure, the scale and significance of which is not addressed by standard planning procedures.
'Local planning authorities and other stakeholders have extensive opportunities to provide their comments and opinions throughout the DCO process, which is in fact even more rigorous than any other planning regime in this country.'