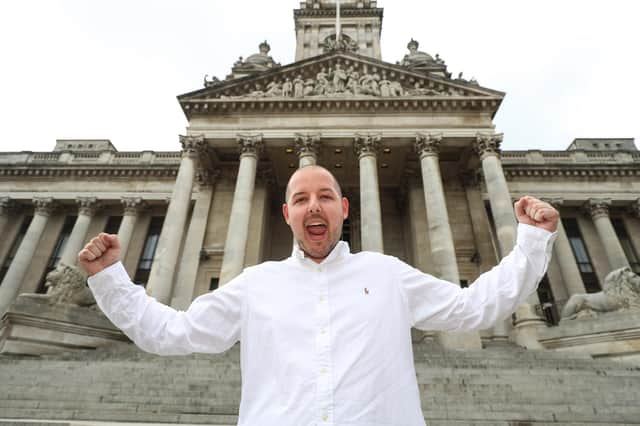 Independent candidate George Madgwick celebrates on the Guildhall steps after winning a seat in Paulsgrove Picture: Stuart Martin (220421-7042)
Despite the vote being on Thursday, Portsmouth, Gosport and Havant councils held their counts today.
Here's what happened throughout the morning – and what's next for each council.
Local election count for Havant at Havant Leisure Centre. Picture: Stuart Martin (220421-7042)
RECAP: Portsmouth, Havant and Gosport election counts 2021
Last updated: Saturday, 08 May, 2021, 12:54
The counts have all now finished
Portsmouth deputy leader Steve Pitt has lost his seat
A wet Guildhall in Portsmouth, where the count is taking place
Portsmouth results
David Fuller (Lib Dem) 333
Veronika Wagner National Health Action Party (100)
Lewis Gosling (Con) 1,636
Tim Sheerman-Chase (Green) 326
A Gosport result's in
Bob Maynard (Lib Dem): 303
The Tory winner in Cosham, Portsmouth, Matt Atkins
Copnor winner, Lewis Gosling
The view from the Gosport Tories
Another Portsmouth result
Kirsty Mellor (Lab) 1,183
Yahiya Chowdhury (Lib Dem) 600
Chris Pickett (Trade Unionist and Socialist Party) 97
Results are coming thick and fast now....
Jonathan Brown (Lab): 208
David Fenton (Lib Dem): 159
And another Portsmouth....
Darren Sanders (Lib Dem) 1,737
Jason Christopher (Lab) 640
Another Portsmouth ward declares
Matthew Winnington (Lib Dem) 1,292