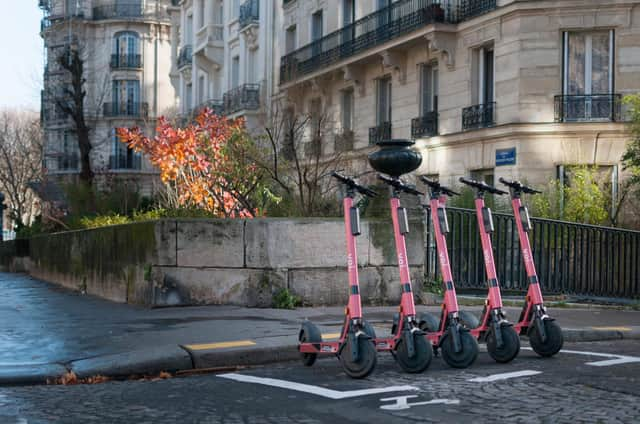 An e-scooter trial is starting in Portsmouth in March. Picture: Voi Scooters
Portsmouth City Council is asking people to fill out an e-scooter survey ahead of the six-month trial that will see up to 100 scooters rented from various docking locations across the city.
As reported, the vehicles – provided by company Voi Scooters – will be restricted to 10mph in the first month and will be limited to certain areas of Portsmouth using geo-fencing technology.
An e-scooter trial is starting in Portsmouth in March. Picture: Voi Scooters
The council's traffic and transport boss, Councillor Lynne Stagg, said: 'I encourage everyone to share their views in the e-scooter opinion survey so that we can make the most of this opportunity to trial a new type of legal travel.
'We are working closely with Voi to make sure the trial is carried out in the safest way possible.
'We are working with the police to help remind people that privately owned e-scooters remain illegal for use on private roads even during the trial of the legal rental e-scooters.
'Later in the trial we'll survey people again to understand whether opinions of e-scooters have changed in any way. This information will be shared with the Department for Transport as part of a national review of the trials and will contribute to the future of this way of travelling.'
A message from the Editor, Mark Waldron
You can subscribe here for unlimited access to Portsmouth news online - as well as fewer adverts, access to our digital edition and mobile app.
Our trial offer starts at just £2 a month for the first two months.