M27 closure: Delays of an hour heading eastbound in Hampshire as roadworks continue
Delays of about an hour are being reported on the M27 as the weekend closure continues.
Sunday, 31st October 2021, 3:58 pm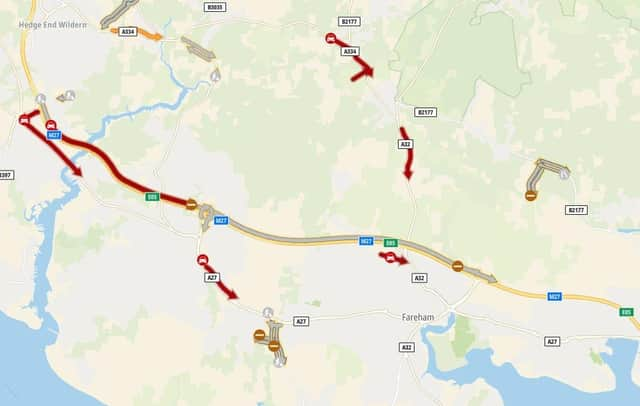 Delays caused by the M27 closure on Sunday, October 31 2021 Picture from traffic service Romanse
The eastbound side is shut from junction 9 for Whiteley up to junction 11 for Fareham, for 'deep carriageway works'.
Hampshire traffic information service Romanse has reported that there are delays of about an hour from junction 8 for Park Gate up to junction 9.
There are also 20-minute delays eastbound on the A27 between Providence Hill in Bursledon and Bridge Rd in Lower Swanwick, while the A334 is seeing 10 minute hold-ups southbound on Winchester Rd in Shedfield.