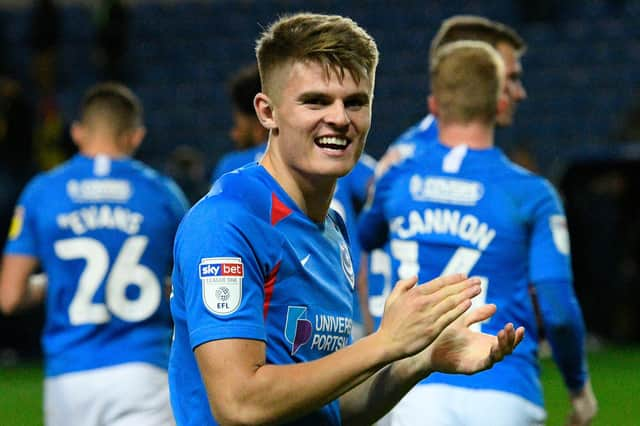 Joe Hancott. Picture: Graham Hunt
The left-back announced his Fratton Park departure earlier this week after 12 years with the club.
Hancott, who became the youngest player in the Blues' post-war history in August 2017, made three appearances for Pompey in total.
However, an ACL injury he suffered in October 2019 sidelined the Isle of Wight talent for the best part of 18 months before leaving PO4 after making a full recovery.
Now he's been snapped up by Bognor ahead of next season, having spent time on loan at Nyewood Lane in the past.
He said: 'I am really looking forward to joining up with the lads and playing for Bognor next season. Having spent time at the club I saw what it was all about and love the approach.
'I've also chatted with Dan Smith and Ethan Robb (who both joined Bognor after being released by Pompey and now play for Eastleigh and Brentford respectively) and seen how they have progressed and I am ready to give it another go. I definitely have some unfinished business and believe I have a lot to offer.'