Mark Catlin's wage warning for Portsmouth's 11 out-of-contract players
Mark Catlin has warned Pompey's out-of-contract players that wage expectations must still be lowered – despite the removal Football League salary cap shackles.
Wednesday, 10th February 2021, 12:17 pm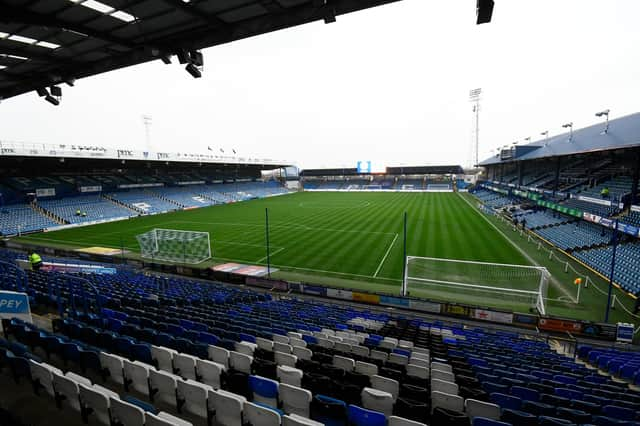 Pompey have 11 members of their first-team squad out of contract at the season's end. Picture: Graham Hunt/ProSportsImages/PinP
Encouragingly, that will allow the Blues to explore the possibility of retaining the likes of Tom Naylor, Jack Whatmough, Craig MacGillivray, Ryan Williams, Andy Cannon and Ben Close.
However, Catlin insists football must naturally drive down player salaries during these post-covid times.
Deprived of supporters and most commercial revenue streams for almost a year, playing budgets are severely impacted.
In turn, Pompey's chief executive has called for 'realism' – and admits wage demands during contract negotiations must be lowered.
Catlin told The News: 'Our existing players' contracts are obviously up for renegotiation.
'I have said all along that these are irrelevant in a salary cap. The covid economy we now live in will have an impact on players' salaries anyway.
'It goes back to good, old-fashioned negotiating on a player-by-player basis and within the limits of what we can afford.
'A salary cap didn't need to be forced upon us at Pompey because we live within our means in any normal covid year – but, considering the exceptional climate we live in, covid now has to be taken into consideration.
'Let's not run away with ourselves and be realistic that previous contracts agreed with players – and extensions and options – were at pre-covid levels when the club were generating £10m-plus in revenue.
'Those days are gone. We now live in a covid economy and we will negotiate with players and any member of staff on what is affordable to us.
'We live in a different world and are going to be true to our word and live in that self-sustaining model which we have advocated so strongly over a number of years.
'There are obviously figures with individual players that we would be happy to sign up to now.
'But I doubt very much that they will jump at that considering the salaries they were put on previously.
'And players might want to back themselves in rejecting offers and looking at the end of the season to see if they can do better elsewhere.'
First-team squad members out of contract at the season's end are Naylor, Whatmough, MacGillivray, Williams, Cannon, Close, Jordy Hiwula, Bryn Morris, Charlie Daniels, Haji Mnoga and Duncan Turnbull.
In some cases, the Blues possess a club option, allowing them to extend an existing deal by 12 months.
Catlin added: 'We never set timeframes on contract negotiations.
'They will be done on a case-by-case basis and it will be down to speaking individually with players and their agents.
'Just because the salary cap has gone it's not like we are going to go out on a wild night at the casino and have a massive spending spree.
'It gives us freedom to negotiate and use our own responsible heads in how we do that from a financial point of view.'
A message from the Editor, Mark Waldron
The News has launched a new subscription offer which gives you unlimited access to all of our Pompey coverage, starting at less than £1 a week.