Portsmouth recruitment chief's dream Everton switch on hold as Blues plot January transfer business
Long-serving head of recruitment continues planning for January window ahead of impending departure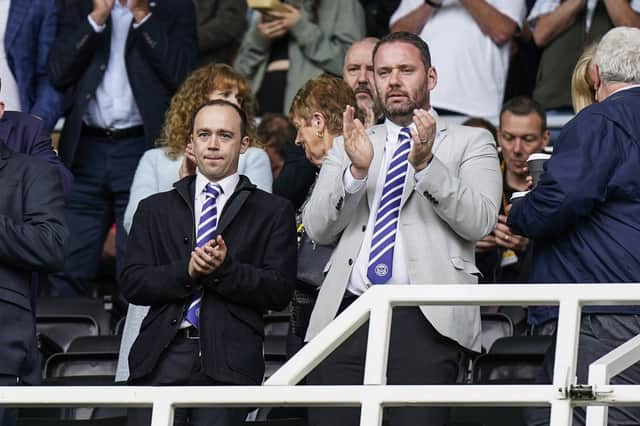 Everton-bound Phil Boardman continues to drive Pompey's January transfer strategy after his Fratton Park exit was delayed.
The Blues' head of recruitment is quitting after more than six years on the south coast to take up a senior European scout at the Premier League giants.
However, according to Rich Hughes, Pompey have requested for the impending departure of the highly-regarded talent spotter to be put on hold.
With the sporting director favouring a 'managed transition', it has been agreed with Everton for Boardman to remain until a replacement can be finalised.
In the meantime, the former Wolves analyst remains hard at work drawing up Pompey's transfer plans.
Hughes told The News: 'Phil is still here and it's testament to his professionalism that, from dealing with him and speaking to him, you wouldn't know he's leaving the football club.
'He has remained as diligent, honest and professional as I have always found him to be and, as soon as I told him about Regan, we were talking about centre-backs and he's been doing his work, also out at games. 
'He's a wonderful man first and foremost, very good at his job, and will be a tough act to follow for whoever comes in.
'I'm delighted for Phil because it helps his career ambitions and he's been a big part of what this football club achieves. Certainly during the time I've been here, I have found him a very trusty lieutenant, a sounding board on lots of things, and a really diligent worker.
'The timing of his departure is still to be confirmed, there are a few permutations because we want to keep him for a little longer.
'We just want to make sure there's a managed transition. We're still working through that process to ensure everyone comes out of it as well as they can and nobody is any weaker throughout the process.
'It's a bit of a flexible situation, I have spoken to the club concerned, they know our views on it, and I have told them what a good asset they are getting in terms of Phil.
'They understand our position as well as knowing how important it is for us to make sure we're protected as a football club - and Phil continues to work as diligently as he can in the background.'
Boardman arrived in September 2017 under then-manager Kenny Jackett.
He has since worked with Danny Cowley and now John Mousinho, while Hughes arrived from Forest Green Rovers as sporting director in October 2022.
Hughes added: 'Obviously we are sad Phil is going, but delighted for him that he's got this opportunity to go to a big club.
'He will, I'm sure, be a success there because he's very, very good at what he does.'