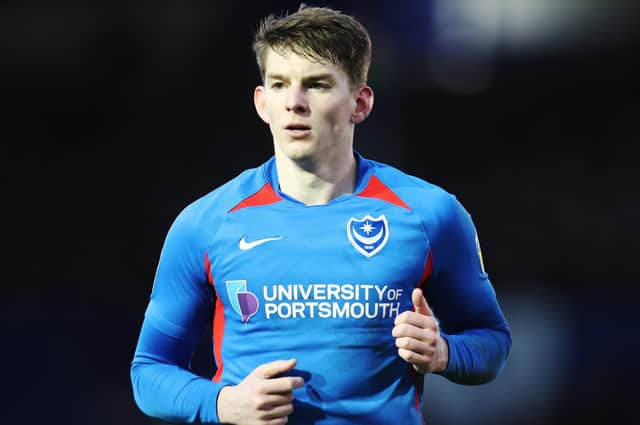 Steve Seddon. Picture: Joe Pepler
Seddon is on the Blues' shopping list – along with Charlie Daniels – as a potential replacement for Cam Pring following his recall to Bristol City.
The 23-year-old enjoyed a fine loan spell at Fratton Park last season, scoring one goal in 17 appearances.
He spent the first half of this campaign at AFC Wimbledon before going back to St Andrew's to cover injuries.
However, Seddon has yet to appear for Birmingham since his return.
He was left on the bench against Blackburn and then was surplus to requirements for their Championship win over Boro this afternoon.
Jackett didn't go into too much detail on Seddon as he felt it would be disrespectful towards Brum.
But Pompey will continue their January recruitment over the weekend – with Seddon one to be discussed.
Speaking after the Blues' 1-0 win over Fleetwood, Jackett told The News: 'He's not one we have enquired about in the past week or so but we will see.
'I hadn't looked at Birmingham's team – they had a win, didn't they.
'We will see, we will have a look. There is a work to do – not necessarily just for me but for all of us – and that will be going on over the weekend.
'We will be assessing those situations, definitely. We will see with Seddon – I have liked him before 100 per cent.
'But in terms of Birmingham, I don't necessarily like speaking about other teams' players because I do think it is slightly disrespectful – not that I don't want want to inform our supporters.'
As things stand, Lee Brown is currently Pompey's only senior left-back.
Jackett believes that right-sided defenders in Callum Johnson, James Bolton and Haji Mnoga could fill in if Brown was to sustain an injury.
But a specialist is what Pompey require.
Jackett added: 'We'll see how quickly we get one in. We obviously have James Bolton, Haji Mnoga can play there.
'I understand they are right-backs but we have players who can play there.
'The right left-back at the right time, a specialist left-back who is left-footed is what we want.'