Ronan Curtis' decision to return to Ireland supported by Portsmouth coach
Ronan Curtis' decision to return to Ireland during lockdown has been defended as Joe Gallen, who declared: he wouldn't hurt anyone.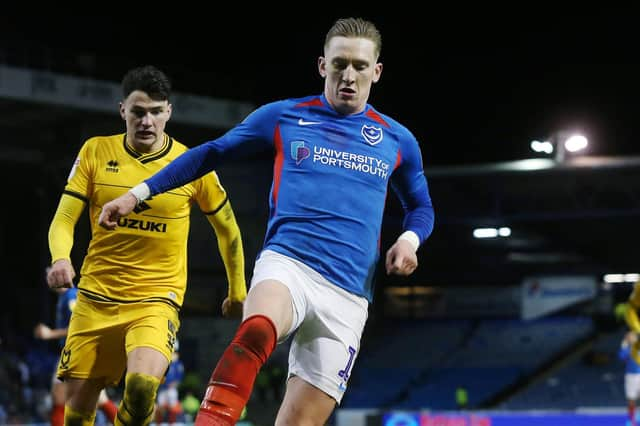 Ronan Curtis. Picture: Joe Pepler
The Blues winger departed the south coast earlier this month despite strict social isolation and non-essential travel rules issued by the government amid the coronavirus crisis.
Curtis is back in County Donegal where he's able to keep fit on his family home's three acres of land during the current suspension of the campaign.
While the ex-Derry man's mum, Marie, had been cooking dinner and delivering it to team-mate Andy Cannon's every night – after he was one of five Pompey players to contract Covid-19 back, Curtis was getting stopped by Blues fans while exercising around his Old Portsmouth home.
And without wanting to appear rude in turning away any fan keen for a chat or a selfie, he felt it best to return to the Emerald Isle to maintain his fitness levels.
For that reason, Gallen supported Curtis' reasoning to go back to his home country.
Pompey's assistant manager said: 'Ronan has gone back to Donegal, where my dad's from so we've always talked about it and had those conversations. It's in the north of Ireland but not in Northern Ireland.
'Ronan and his family wouldn't want to do any harm to anyone.
They are a great family, he has a great mum and dad, and there are plenty of brothers and sisters.
'They're a great close-knit family and only did what is best for Ronan and the family.
'We do support them because they wouldn't hurt anyone.
'Ronan is a great bloke, he really is - although I don't think that he is one for the rules!
'But he would help anyone and his family would help anyone that they could.'
Curtis has scored 13 goals in 43 appearances for Pompey this season.