Tranmere request final date to be moved - with Sunderland match planned for day after Portsmouth v Salford
Tranmere Rovers have formally requested a change of date for their Papa John's Trophy final against Sunderland.
Tuesday, 23rd February 2021, 10:21 am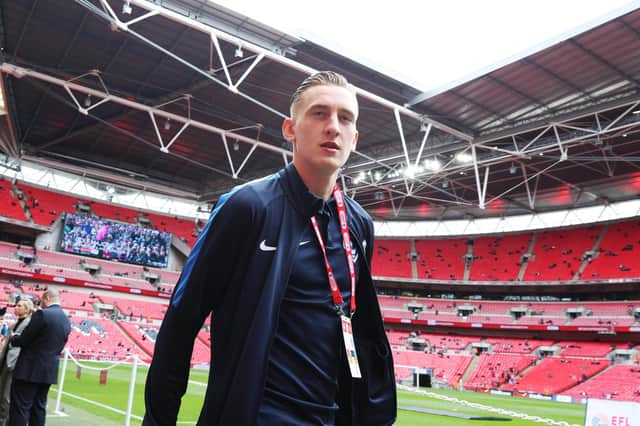 Pompey are due back at Wembley on Saturday, March 13.
This year's final at Wembley is scheduled to take place on Sunday, March 14 – just 24 hours after Pompey take on Salford City for the right to be crowned 2020 winners at the same venue.
Both games are part of the so-called 'EFL Weekender', with the decision to play last season's final made only this month after nearly a year of indecision.
Current plans mean both matches will therefore proceed behind closed doors – two months before the government is hoping to allow fans back into games under step three of it's four-stage formula for exiting lockdown.
Monday, May 17, is the date set aside for fans to return – nine days after the Blues' final game of the regular season – albeit at reduced numbers, with no more than 10,000 spectators at stadiums with a 40,000-plus capacity.
However, Palios is hopeful that Rovers' game with Sunderland could be rescheduled until after mid-May in order to allow supporters to be present.
At no point, though, has she referenced the Blues' fixture with Salford.
Posting on Twitter, Palios said: 'Would be fantastic if the Papa John's Trophy final could be pushed back to allow fans in too ... we asked informally last week and have formalised the request today (Monday).
'Govt are saying 10,000 allowed in Wembley from 17th May.'
One fan questioned the logistics of the request, pointing out that Sunderland have '40k gates'.
In response, Palios suggested a ballot for season-ticket holders and recommended fans being allowed in clubs' home grounds to watch the game on a big screen.
She tweeted: 'Ballot of ST holders presumably. Surely 10,000 fans is better than none?
'Plus we could each have 4,000 in our home stadiums to watch on big screen.
'Or push back to start of next season. A deserted Wembley is a crying shame for players and fans.'
The Blues had sold more than 50,000 for last season's final against Salford.
The club announced last week that refunds had now been processed for postponed match.