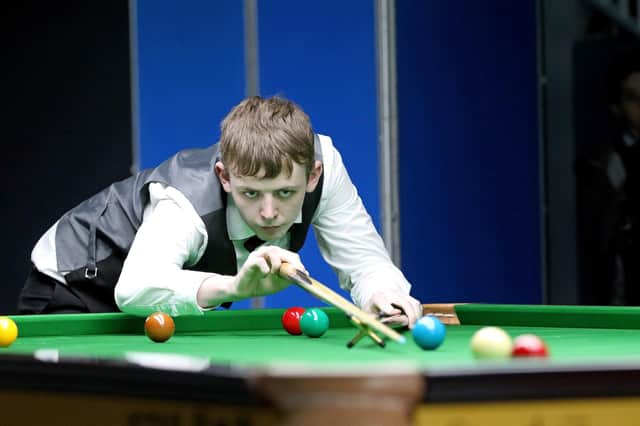 Jamie Wilson
The Havant starlet - drawn in Group I alongside Ronnie O'Sullivan - faces the world number one and six-time Crucible king in the first of seven matches in just under 12 hours on Monday.
Wilson's opportunity to take on the Rocket - one of the sport's all-time greats - while still only 17 provides him with another moment to saviour in what is his first year on the main tour.
But, ultimately, the teenager will be aiming to make a solid start to the Pro Series group phase with all his matches to be played over a quickfire best-of-three frame format.
The frames and opponents come thick and fast after facing O'Sullivan, with Mark Joyce, Ben Hancorn, Lu Haotian, David Lilley, Tom Ford and Chen Zifan all to face before the day is out.
A hectic 12 hours or so of snooker action is not only a new concept for Wilson - in his first year on the tour - but also his fellow professionals with this being the inaugural Pro Series event.
Like most of the 2020/21 tournaments, the WST Pro Series is being held in the Covid-secure environment of the Marshall Arena in Milton Keynes.
The top two players from each group make it through to the next stage, although Wilson is likely to be happy to come away with whatever wins he can get as he continues to gain valuable top level experience.
But he heads into the event buoyed by first round wins in each of his past two tournaments at the Gibraltar Open and Welsh Open.