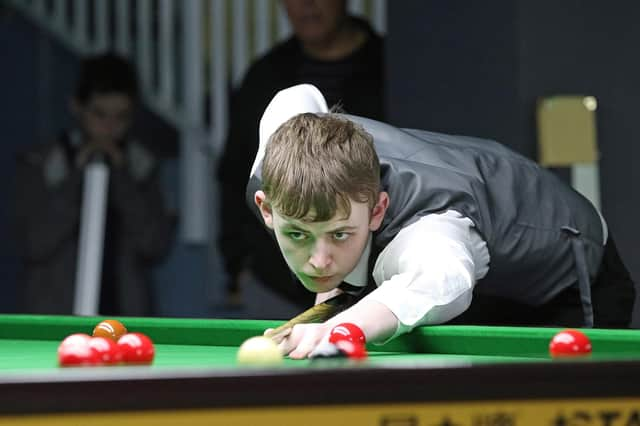 Jamie Wilson. Picture: Matt Huart (WPBSA).
The Havant potter has been drawn against four-time winner at the Crucible John Higgins in the first round of the Gibraltar Open next week (March 3).
The Scot is one of the sport's most decorated players having won multiple UK Championship and Masters titles to go with his world championship wins in 1998, 2007, 2009 and 2011.
Higgins - currently rated sixth in the world - will be the second player ranked inside the top 10 Wilson has faced since making it onto the main tour last year.
The 17-year-old has twice come up against Mark Allen – 10th ranked at present – after winning a pro tour card through Q School.
He battled back from 3-1 down to clinch a 4-3 first-round victory against home player Duane Jones in the Welsh Open which took place at Celtic Manor.
Now he is preparing to face one of the top players on the tour at the Gibraltar Open.