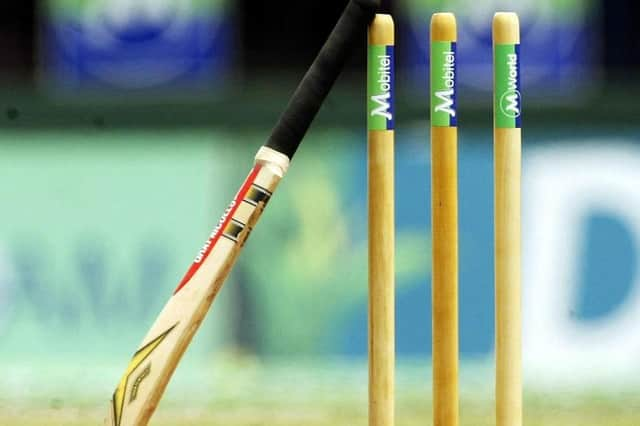 -
In a remarkable encounter where 20 wickets fell for just 102 runs, Denmead were rushed out for 48 to leave Purbrook six-run winners.
Only two of the 22 players hit double figures - Purbrook opener Will Harradine (24) and Denmead opener Will Scott (14).
Grant Reeves mopped up the Purbrook tail by claiming 4-3 in 43 balls, after Brian Marsh (3-25) and Mark Scott (2-17) had made early inroads.
George Harradine (9) was Purbrook's second highest scorer with no-one else managing more than three.
Denmead fared even worse in reply. Scott scored all his runs in boundaries - two fours and a six - but none of his colleagues passed six.
Jack Taylor bagged 5-29 and Will Harradine 4-12 as Denmead were dismissed off the last ball of the 19th over to give Purbrook a memorable victory.
First, he top scored with 39 as Borough suffered a late order collapse to be bowled out for 132.
Sam Watson's 5-26 haul saw them slump badly after reaching 120-5. Ryan Agnew backed with 3-24.
Taylor and Ryan Gander then reduced Emsworth to the brink of humiliation.
The hosts' top three - captain Stuart Lack, Clive Pailin and Jacob Murray - were all out for ducks as Emsworth slumped to 0-3.
It was quickly 6-4 and Emsworth still only had 26 on the board when the ninth wicket fell.
No 9 Jez Webber (21 not out) and last man Ewen Andrews (6) added a slither of respectability to the scoreboard with a partnership of 27.
Taylor ended with 6-15 - his best league figures for Gosport, beating a 5-15 haul for the 2nds against Fareham & Crofton 2nds in 2018 - as Emsworth were bowled out for 55.