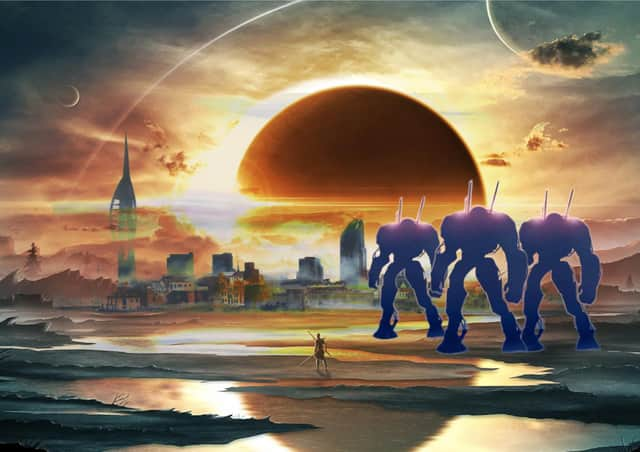 The Day That Pompey Stood Stiil is at The Wedgewood Rooms, Southsea on March 7, 2020
Taking place at The Wedgewood Rooms in Southsea on Saturday from 7.30pm, it acts as the awards night for the DV Mission 48-Hour Film Challenge.
The challenge saw teams of film-makers given a film genre, title and line of dialogue at 5pm last Friday. They then had until 5pm Sunday to return with a finished two-minute film.
Previous years' screening and awards nights have had themes ranging from Da Da Land (imagine if David Lynch directed La La Land...), to From Dusk 'Till Dawn of The Dead (a George A Romero and Quentin Tarantino crossover) and last year's Pompey Drifter (Tokyo goes 1960s noir)
Organiser Roy Hanney said: 'The Day That Pompey Stood Still is a sci-fi extravaganza to kick off the new decade – expect entertainment, short films and lavish decor.
'It is a night of boutique immersive cinema in which the audience becomes part of the narrative. Take part in this red-carpet awards ceremony which will see the presentation of the much coveted Pompey Oscars then join the after-party for a night of hedonistic revelry.'
Members of the audience also get to vote for The Audience Raved About It Award as part of the evening.
And it's not just the film-makers who can win on the night – there will be prizes for the best fancy dress.
The dress-code is 'carnival' which can interpreted as you see fit.