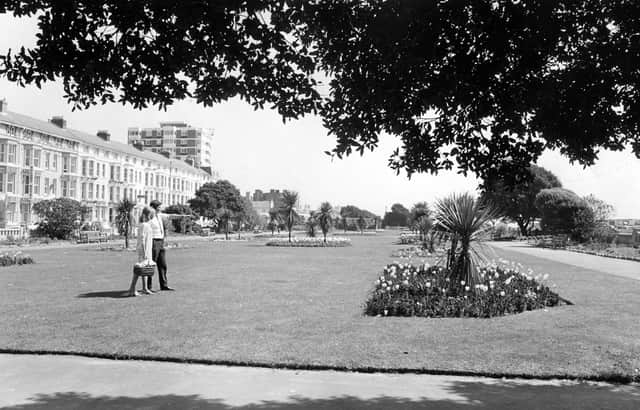 Fond memories of childhood in Portsmouth.
For our readers there were plenty of responses to this question from our readers.
From laser quest at the Tricorn to Christmas Eve markets in Charlotte Street, they shared plenty of fond memories of growing up in the city.
But what was your favourite memory? Let us know in the comments below.
Here are the fondest memories of childhood in Portsmouth from our readers:
Ashley Grace wrote: 'Canoe Lake when they had the toy area, Marina Cafe,Trampolines in the sand,Punch and Judy,The Golden Goose,toy shop at the strand,and the hunky Deck Chair boys.'
Terry Moore said: 'Charlotte Street market on Christmas Eve afternoon.'
Ratchel Satchel wrote: 'Laser Quest at the Tricorn.'
Ashley Ford said: 'Football in the mud at The Thached House.'
Ben Creese wrote: 'Going to Portsmouth and Southsea train station to watch and hear the trains come in with my granddad.'
Louise Lou Lou Austin said: 'Tricorn with all the little shops inside.'
Elaine Gray wrote: 'Navy days, sailors and Royal Marines walking around Commercial Road ahh happy days.'
Alicia Macrory said: 'Monster Mania! And playing on the pirate ship in McDonalds.'
Kyle Hounsome wrote: 'The glass lifts inside cascades when it used to have several floors and a cafe at the bottom. Me and my brother used to go up and down those lifts all day long as kids.'
Bryan Garrity said: 'The smell of hops from Whitbread brewery while crossing on the ferry boat.'
Claire Wilson wrote: 'The paving slabs at Southsea seafront and the laughing sailor in the arcade.'
Donald Baker said: 'The "Mudlarks" jumping off the jetty at the Harbour Station for Pennies.'
Iris Pelliccione wrote: 'Baffins pond feeding the ducks and Victoria Park and the green house.'
A message from the Editor, Mark Waldron