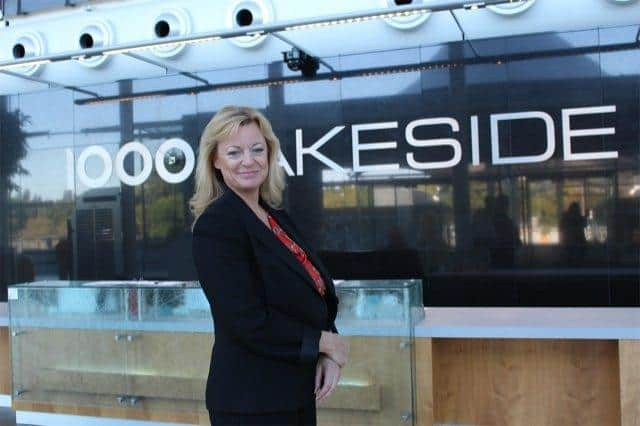 Karen Rotberg, co-founder of Portsmouth-based garage comparison site BookMyGarage.
BookMyGarage, based in North Harbour has been working alongside city garages, including Smile Servicing and Repairs, which is offering a free car safety check for NHS and other essential workers.
The check acts as a 'pre-MoT' to check vehicles for dangerous faults such as worn brake pads or a bald tyre, that could lead to a £2,500 fine and three points on the driver's licence.
Nick Dray, managing director of the Hilsea-based garage said: 'While we realise that all car users who need their cars for essential shopping, collecting medicines and visiting vulnerable neighbours are important, we are giving priority to those people who are on the frontline fighting this virus, especially NHS staff.'
Smile also offers a contactless collection and delivery service, through which the customer leaves the keys in a bag in a place agreed with the garage, before the car is picked up, serviced and returned, leaving the keys and receipts in a bag in the same location.
Drivers considering the safety check are first shown a video on the BookMyGarage website, which guides them through the issues they are responsible for to make sure their car is roadworthy, while they wait for their MOT to be conducted.
BookMyGarage co-founder Karen Rotberg said: 'Garages share our concern that it is easy for drivers to be lulled into a false sense of security and think that because the MOT has been extended for six months, they don't need to worry about car maintenance.
'When we designed the new safety check, we emailed garages to ask them if they wanted to offer the service. We were impressed that more than two thirds of garages planned to remain open and were overwhelmed at their generosity to go above and beyond to offer the safety check for free to key workers. Their key message consistently was, "NHS workers keep us safe. We want to do our bit to keep their cars safe".'