University of Portsmouth's Business and Management research is rated as world-leading
In the latest Business Talk column from the University of Portsmouth, we look at how its Faculty of Business and Law is rated as world-leading in the latest national assessment of the quality and impact of research in UK universities.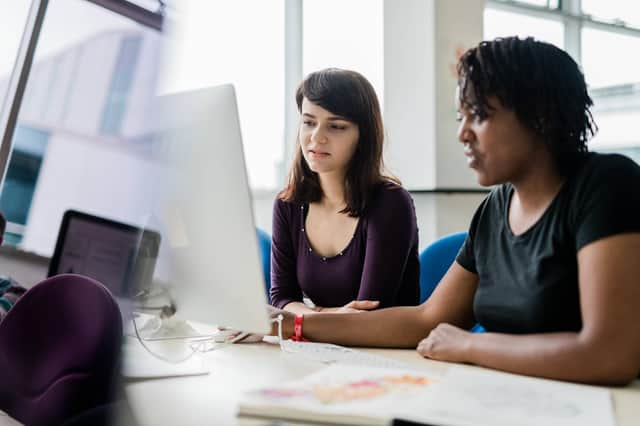 Business and Management research at the University of Portsmouth has been rated as 'world-leading'
The results of the Research Excellence Framework (REF) provide accountability for public investment in research, demonstrate the benefits of this investment and determine how much public money is given to fund research.
We are ranked second among modern universities by research power (which measures the quality and quantity of research submitted into the REF) for Business and Management, according to the Times Higher Education (THE) - with the University of Portsmouth ranked third of all modern post-92 universities in the UK for research power.
Over 65 per cent of the Business Management research outputs were judged to be internationally excellent or world-leading; 100 per cent of our impact was rated as having very considerable or outstanding reach and significance; and 100 per cent of our research environment was judged as having the vitality and sustainability to produce internationally excellent or world-leading research.
We are especially proud of the impact of our research on society and submitted seven impact case studies to support our submission, including:
Our economists helped the Isle of Wight Council unlock an extra £9m annually from central government to fund improved public services.
Finance academics provided expert advice in major financial litigation cases relating to LIBOR manipulation and collusion that led to financial judgements ascending to $658m made against 11 US banks.
Human Resource specialists supported the development of new professional HR standards in conjunction with the British Standards Institute [BSI] and the International Organization for Standardization [ISO].
Our submission reflected the success of a series of targeted development strategies (e.g. Internationalisation with Impact and The Nobody Left Behind Strategy), culminating in the establishment of two new research centres — the Centre for Blue Governance and the Centre for Innovative and Sustainable Finance.
Looking forward, we are delighted to be partnering with the Chartered Association of Business Schools (CABS) to develop a fully-funded £20m Small Business Leadership Programme to address resilience and productivity challenges for senior SME leaders.
This was also the first time the University submitted to the Law Unit of Assessment of the REF. The submission included a broad range of topics from our roots in International, Business and Human Rights Law to newer areas of strength such as Criminal, Family, Legal Education, Public, Property and Data Protection law.
For Law, we are ranked seventh overall among modern universities by research power, according to the REF rankings. Impact case studies included influencing the law, policy and practice regarding the sale of 'antique' ivory and clarifying the law surrounding 'death-bed wills'.
Professor Graham Galbraith, Vice-Chancellor of the University of Portsmouth, said: "Our performance in the REF is a reflection of the quality of our research environment and demonstrates significant progress towards our long-term ambition to be the top modern UK university and in the top 100 young universities in the world by the end of the decade.
"I am delighted that we have significantly increased the number of staff included in the REF and at the same time improved the overall quality of our research. This gives us a great foundation on which to grow our world-leading research and build on new and emerging areas of excellence, such as our Revolution Plastics initiative, Mission Space and the Centre for Creative and Immersive Extended Reality (CCIXR).
For more information about our research excellence and the impact it is having locally, national and globally , please visit port.ac.uk/REF
Across a wide range of areas, our researchers are turning their expertise into action, and helping businesses and organisations find solutions to the issues they're facing. If you are interested in finding out more, please come along to one or more of our 'Opening the Lab: Impactful research for real-world questions and problems' events over the next few months.
At these events, we will present one or two of our past and current projects, provide an immersive, hands-on demonstration, and give you some ideas how we could help you and your business. Light refreshments will be provided.
The events can be found on our event page at www.port.ac.uk/events or you can contact [email protected] for more details.