University of Portsmouth education expert's top tips for pupils returning to the classroom
AN education expert says she doesn't believe it's 'totally safe' for children to return to school – but says on balance she supports the reopening of classrooms next month.
Thursday, 27th August 2020, 2:30 pm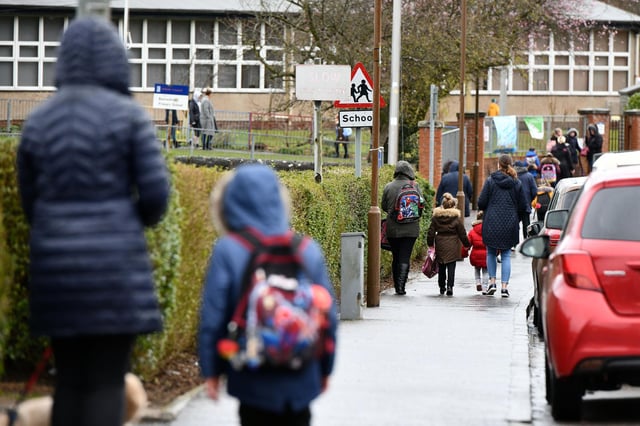 With children set to return to the classroom next week, an education expert from the University of Portsmouth has been giving her top tips to help parents support their children with the transition. Picture: Michael Gillen
Education secretary Gavin Williamson has pledged that all children will return to school in September. However a significant number of parents remain anxious and some children face the challenge of returning to a regime of regulation and routine after what will be six months out of the classroom.
The University of Portsmouth's head of the School of Education and Sociology Dr Catherine Carroll-Meehan, who oversees teacher training at the university, says the decision for children to return is the correct one.
'I don't believe it's totally safe but it's all about balance of risk and on this basis I support children going back,' she said. 'Teachers I've spoken to want the children back and for many children school is the safest place for them to be.
Head of the School of Education and Sociology at the University of Portsmouth, Dr Catherine Carroll-Meehan, has been giving her top tips on supporting children returning to the classroom. Photograph: University of Portsmouth.
'Since lockdown the number of children being referred to social services has shot up.'
Dr Carroll-Meehan believes the biggest hurdle, particularly for more challenging pupils, will be the return to daily routines.
'I know some friends' teenagers have been getting up at midday and going to bed at 2am,' she said.
However the former teacher, who has worked in education for 30 years, believes restrictions imposed during lockdown may help children return to routine.
Dr Carroll-Meehan added: 'On one hand it may be difficult but as a nation we've had to get used to conforming to a higher level of limitations.'
The education expert ultimately believes the 'majority of children are keen to return'.
She added: 'Having spoken to headteachers, those children who returned to school before the summer holidays in most cases did so without any concerns.'
Dr Carroll-Meehan's top tips for parents
'It's really important over the next 10 days for parents to get children back into their normal sleeping routine for attending school. It's also important to get children back into eating routines which fit in with the lunchtimes they will have at school.'
'If we want children to remain calm about returning to school then it's important we as parents do. Whatever peoples' anxieties it's important to remain positive. To help with this I would advise against looking at stories on social media which can often be inaccurate.'
3 Monitor your child's behaviour
'Keep a close eye on your child's behaviour over the coming days. Often if a child is complaining about physical ailments such as stomach pains it can be a sign of heightened anxiety. It's important to speak to your child and ask them how they are feeling.'
'If the last year has taught us anything it's the need to have a flexible mindset. It's important for children and parents to let things go which aren't in their control.'
5 Enjoy the rest of your holiday
'Don't try and cram in last-minute home learning – enjoy the last week of your holiday. Once children return to school, teachers will assess where they are at and what they need to do to catch up.'
A message from the Editor, Mark Waldron
Thank you for reading this story. The dramatic events of 2020 are having a major impact on our advertisers and thus our revenues.
Every subscription helps us continue providing trusted, local journalism and campaign on your behalf for our city.