'Petrified' Hampshire man with testicle pain who put off seeing GP for 15 years urges men to see a doctor
A MAN who ignored pain in his testicles for 15 years before seeing a GP is urging other suffering men to see a doctor as soon as possible.
Wednesday, 21st April 2021, 1:03 pm
Updated
Wednesday, 21st April 2021, 4:40 pm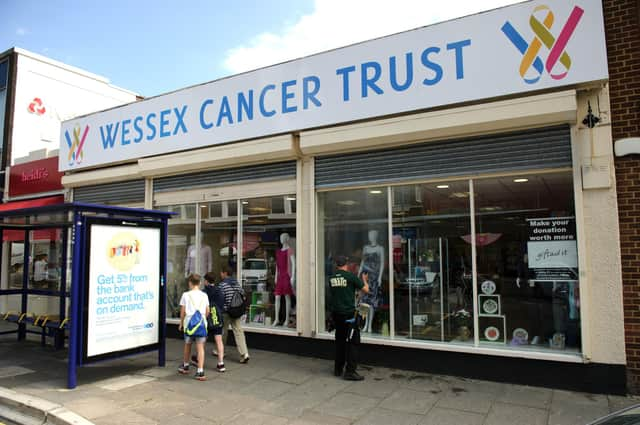 The Wessex Cancer Trust has launched their Action Man campaign to encourage men to speak to their GP if they experience potential cancer symptoms. Picture: Allan Hutchings (150904-498)
Paul Hill, 57, delayed seeing his doctor years after experiencing pain in his testicle as he was 'petrified' about a medical professional examining him.
Mr Hill has spoken out now, after being given the all clear, as Wessex Cancer Trust launches its Action Man charity urging men to get symptoms of cancer checked.
He said: 'As a typical bloke I didn't like to think there was anything wrong with me so I tried to put it out of my mind. Also, the thought of being examined by a doctor petrified me.
Men are being urged to see their doctor if they experience any symptoms of cancer.
'By the time I was 34 there was a sizeable lump in my testicle and my wife made me go to the doctor. Luckily, everything was fine but I wish I'd gone sooner.'
Mr Hill, from Southampton, added: 'We need to accept that we might have to endure a few minutes of feeling a bit awkward or risk. If we don't, we may not be there for our families and mates in the future.'
Wessex Cancer Trust launched its initiative following research carried out by Hampshire doctors.
Responses showed that 43 per cent of men would feel discouraged from talking about worrying changes to their body for fear of 'making a fuss' and 23 per cent would be 'too embarrassed'.
Paul Hill put off seeing his doctor for 15 years after experiencing potential symptoms of cancer. Photograph: Steven J Phyall
The region's doctors are concerned the reluctance of men coming forward with symptoms may have been exacerbated by the Covid pandemic.
Dr Joe Shimbart from Lake Road Practice in Portsmouth, said: 'We have always been and remain open for business for anything non-Covid related, especially when it comes to symptoms that need to be addressed sooner rather than later.
'We are especially delighted to support this very important campaign about encouraging men to seek GP advice with any worrying symptom they find. The outcome statistics for men and cancer in general are troubling so anything that helps improve these is most welcome.
'Nowhere near every symptom means it's cancer but we need to be made aware early to identify those that are.'
Wessex Cancer Trust's head of fundraising, Sally Hillyear, added: 'We know that men are 60 per cent more likely to get cancer, and yet this group makes up just 20 per cent of the people who ask us for support.
'We're launching Action Man because it's really important for men to be aware of the signs and symptoms of cancer and take action if they are worried about any changes to their bodies.'
The campaign is also being supported by the Rotary Club and is being funded by Action Hampshire.
A message from the Editor, Mark Waldron