20 great memories of Portchester Castle over the years
Originally built at the end of the 3rd century, Portchester Castle is one of our area's most iconic landmarks and is always popular with tourists.
Friday, 2nd October 2020, 6:41 pm
Updated
Friday, 2nd October 2020, 6:42 pm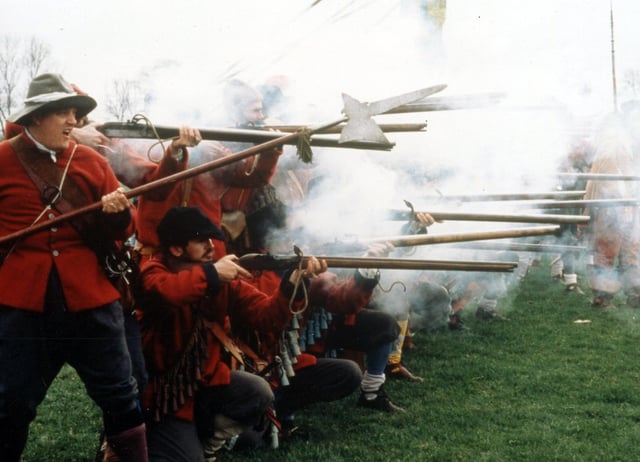 English Civil War event at Portchester Castle October 7-8, 2006. The News PP3903
It is one of the best preserved Saxon forts and its lofty position on the south coast made it a perfect part of the defence strategy for the Solent for hundreds of years.
Over the years the castle has also been a favourite with historians and re-enactments, which regularly take place within the stone walls.
Here are some of our favourite memories of Portchester Castle.
Portchester Castle from the air. Undated. Picture: Costen.co.uk
The rare engraving of Portchester Castle possibly in the early 19th century. Picture: Paul Costen collection
Families in Portchester Castle on July 3, 1972. The News PP3895
Portchester Castle. Undated
More than 60 members of the English Civil War Society's Fairfax Battalia were battling it out at Portchester Castle on October 7-8, 2006. The News PP3904
Portchester Castle from Horsea Island, January 1970
Norse men at Portchester Castle April 17, 1995. The News PP3905
Queen Elizabeth I is one of the chararcters in a history through the ages presentation at Portchester Castle (undated). The News PP3902
A view of Portchester Castle on July 13, 1984. The News PP3894
A shot of Portchester Castle with HMS Tiptoe in view on July 13, 1973. The News PP3897
Henry VIII is one of the characters in a history through the ages presentation at Portchest Castle (undated). The News PP3901
Portchester Castle from the path on March 11, 1985. The News PP3896
The entrance to Portchester Castle from the moat on November 15, 1975. The News PP3899
Depicting First World War soldiers, gunners of the Brockhurst Artillery with their 2.95 inch mountain gun at Portchester Castle in October 1995. The News PP3906
Guarding the May Queen. Taken at Portchester Castle in 1951 we see boys of the Fareham Sea Cadets fell-in and standing at ease as Guard of Honour to the May Queen of that year.
The Militia in Portchester Castle about 1800.
Portchester Castle being excavated circa 1930. Picture: The News, Portsmouth
Scenes from the Mini-Medieval display at Portchester Castle on July 31, 1995. The News PP3907
Two Roman Praetorian Guards at the entrance to Portchester Castle on June 25, 1990. The News PP3908