23 rare images of Langstone Harbour from 1895 to 1994
These rare photos show what Langstone Harbour used to look like and what has happened there over the years.
Tuesday, 5th May 2020, 4:53 pm
Updated
Monday, 18th May 2020, 10:57 am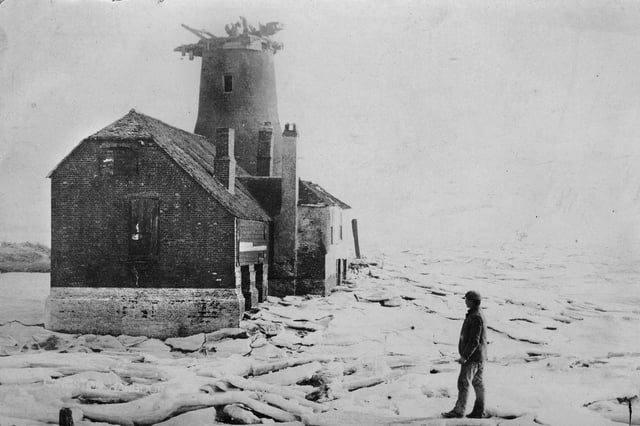 Langstone Mill. Here we see the redundant mill at the bottom of Langston High Street in 1895.
The photos in this collection range from between 1895 to 1994 and are from The News' archive.
Oyster schooners in Langstone Harbour. A very tranquil scene looking across to the Royal Oak from Langstone bridge.
The Royal Oak at Langstone towards the end of the 19th century
Run down Langstone Mill, Langstone, probably in the late 1920's.
The Hayling Billy crosses Langstone Harbour at low tide.
The Old Black House, Langstone Harbour
The snow deep and the ice is thick at Langstone Harbour in February 1994. The News PP4092
The local wildlife outside the Old Mill, Langstone in 1974. The News PP4897
A sailor pushes a pram at Langstone. The News PP4894
Langstone Harbour, Havant, by the mill in December, 1990. The News PP4815
Langstone Mill and the lake in 1963. The News PP4898
The garden of the old mill in Langstone, 1971. The News PP4899
Langstone Mill, circa 1910
The Royal Oak and Mill, Langstone harbour, January 1895
Mabel in ice. Captured being crushed in the ice of 1895. We think 'Mabel' was part of the oyster catching fleet of Emsworth. In the far background you can see Langstone village waterfront.
A lone cyclist crosses the old toll bridge at Langstone
Langstone Railway bridge. The wooden trestle railway bridge that crossed Langstone Harbour
An unchanging scene across Langstone Harbour, with the Portsmouth to Hayling ferry arriving at Hayling
Barging days at Langstone. A warm summers day in Langstone Harbour a century ago perhaps.
Opening of the new Langstone Bridge in 1956. A procession of vintage cars passes over the old Langstone Bridge for the last time.
The Eolus now the Black Pearl and a restaurant. The barquentine Eolus when moored in Milton Lake, Langstone Harbour.
Oyster Catcher's House Langstone Harbour.
Laying water pipes under the mud. In 1988, Solent Excavations Ltd laid a water pipes under the mud of Langstone Harbour for Portsmouth Water.