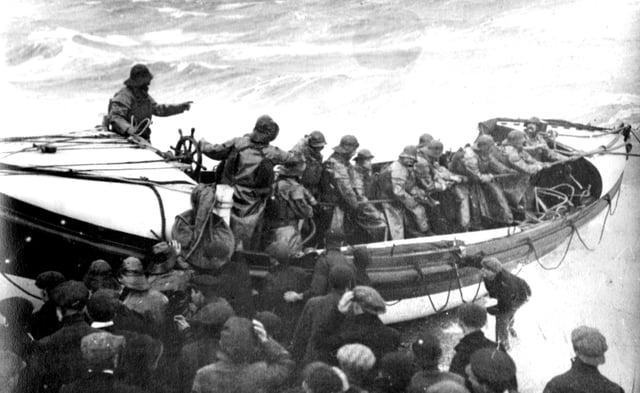 The launch of the lifeboat off Southsea beach in 1911. The life-boat station is now located at the entrance to Langstone Harbour on the eastern shore of Portsea Island. Lifeboat. Picture: Courtesy of Ray Butcher
9 photos of lifeboats in action over the years
Some great memories of how past lifeboats and their crews used to function in the past.
Wednesday, 30th June 2021, 3:14 pm
This selection includes images of a variety of different types of lifeboat.
You will see a 1911 image of the Langstone harbour lifeboat dramatically launching, there was an event called 'Lifeboat Saturday', where in 1904 you could see a boat from the day out of the water, in this case in Edinburgh Road and a stunning old image of the Hayling Island lifeboat in 1900.